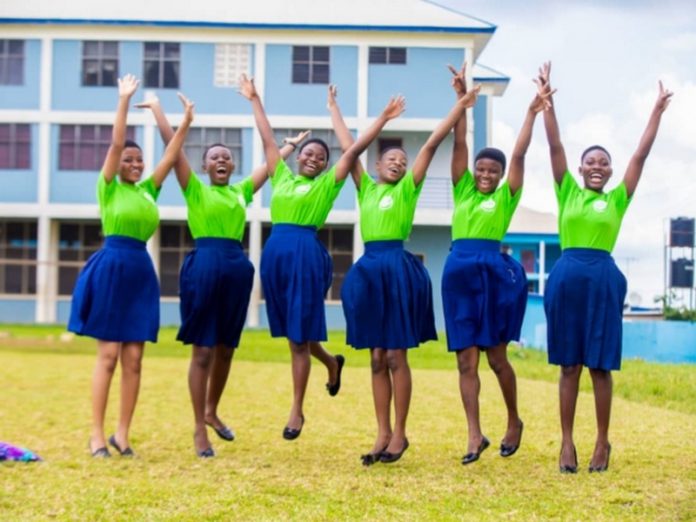 The 'I MADE IT' Programme fosters excellence, resilience, and environmental stewardship in a world where the pursuit of excellence and community service often takes a backseat.
The remarkable journey of girls from St. Monica's Senior High School in Ashanti region is a testament to the transformative power of education and mentorship.
Vanessa Apaliga (18), Lydia Obeng Antwi (17), Sandra Frimpomaa Owusu (17), Georgina Tifiretey (19), Emmanuella Narkwor Nartey (17), and Regina Boafowaah (19) have defied all odds to become true community service champions.
Their journey began with the 'I MADE IT' programme, a comprehensive initiative designed by Smile for Child Ghana to nurture the holistic development of these young girls. Among its core components, character building sessions were held weekly, instilling values such as reliability, resilience, resourcefulness, and responsibility, fostering a culture of excellence in behaviour.
Another crucial element in their development was acquiring general knowledge, which entailed reading assignments during breaks and subsequent periodic tests. Through this process, the girls expanded their horizons with every page they turned.
However, what truly sets these students apart is their strong sense of community service instilled by the 'I MADE IT' programme. Since 2021, they have been actively involved in a plastic waste recycling project within their school. Collecting plastic waste on the school premises and packaging it weekly for sale to recycling companies, these young champions have not only contributed to environmental stewardship but also learned valuable lessons in responsibility and teamwork.
Sandra, at 17, reflects on how the programme helped them undertake community service by managing used sachet plastics in their school. She emphasises that the programme not only honed their community skills but also helped them discover and develop their unique talents.
Sandra states, "It has helped us in so many ways – our facilitators taught us how to be responsible, how to be refined as girls, and how to be resilient. They nurtured and encouraged us to change the world for the betterment of all."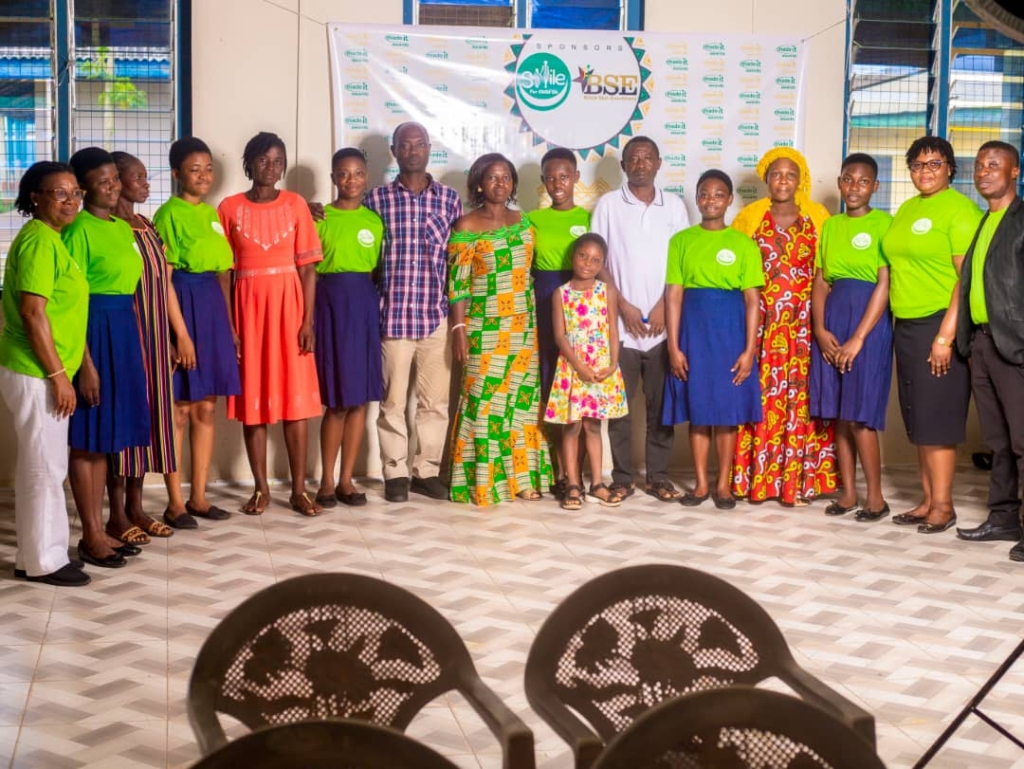 For Sandra, the programme transformed her from a shy individual to someone who can confidently interact with others, understand their challenges, and provide assistance.
Vanessa, who is 18 years old, shares Sandra's enthusiasm. She believes the programme made her courageous and outstanding. Despite the challenges and demands of the programme, Vanessa describes the results as nothing short of awesome.
Moreover, the organization has provided Vanessa with financial support to continue her education, ensuring that her dreams remain within reach. These two remarkable students are not alone in their sentiments. Their colleagues share similar feelings of enthusiasm and excitement, a testament to the transformative power of mentorship and community service.
Patience Larweh, one of the facilitators at St. Monica's SHS, highlights the programmes reformative impact on the girls, despite the challenges they faced. She acknowledges that grooming, forming, and nurturing young individuals is no easy task, but the dedication of these students has been truly remarkable.
Patience expresses her wish for the programme to continue and support more brilliant yet needy girls. She notes that each girl possesses unique talents waiting to be discovered, and 'Smile for Child Ghana' has played a crucial role in boosting their confidence and nurturing their potential.
The journey of Vanessa, Sandra, Lydia, Georgina, Emmanuella, and Regina is a shining example of how education, mentorship, and community service can transform lives. Their three years of unwavering commitment rewarded them with certificates and laptops from Smile for Child Ghana.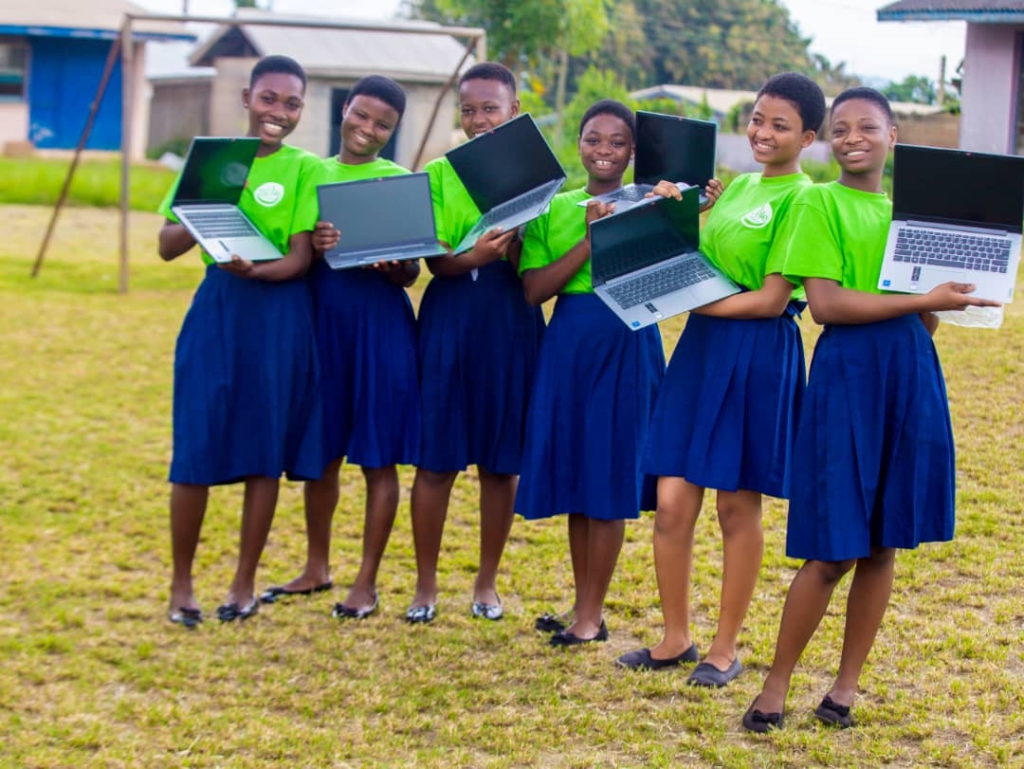 The transformational journey of the six exceptional girls from St. Monica's Senior High School, empowered by Smile for Child Ghana's 'I MADE IT' programme, is not just a testament to their resilience and determination but also a tribute to the unsung heroes standing firmly behind them—family and friends who have chosen to remain anonymous.
These remarkable individuals have played an instrumental role in nurturing their growth and development. They go beyond merely paying the school fees; they are committed to ensuring that the girls under their care are physically, mentally, financially, and socially equipped to pursue their dreams.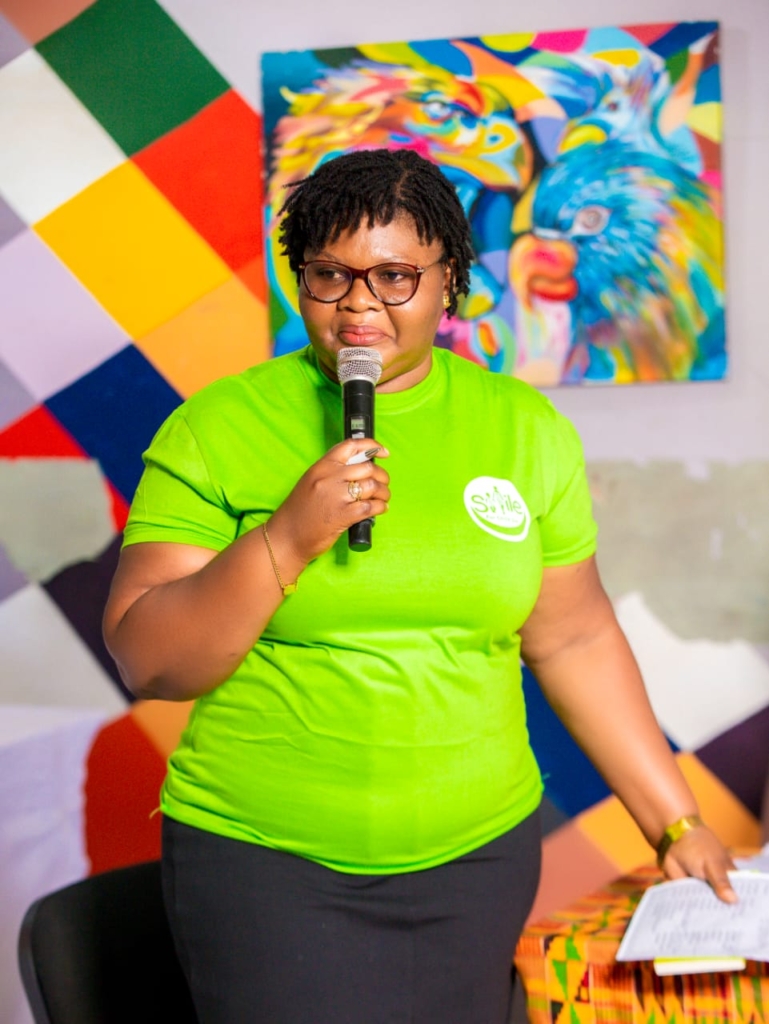 Executive Director of Smile for Child Ghana, Dorcas Naana Nusi, acknowledges the invaluable contribution of these individuals, emphasising that some of them reside outside the country and have united to form a group known as the "Black Star Excellence." Their primary goal is to fund the 'My Dream' programme of Smile for Child Ghana, demonstrating unwavering support for the organization's vision.
The dedication of these anonymous supporters underscores the essence of philanthropy and community upliftment. As Dorcas Naana Nusi, the visionary behind Smile for Child Ghana, puts it, "Running an NGO is not an opportunity to make money. Changing the lives of people, especially those one does not know, is the highest state of a human being." She emphasises that the rewards of such selfless acts will inevitably follow, often when least expected.
Dorcas states that, their silent contributions are a powerful reminder that true change-makers are driven by a profound desire to make a positive impact on the lives of others.
She pointed that these unsung heroes serve as pillars of strength, enabling the dreams and aspirations of young individuals to flourish.
As they continue to support the 'I MADE IT' program and the girls it empowers, their generosity and commitment to the betterment of society shine brightly, illuminating a path of hope and transformation for all.