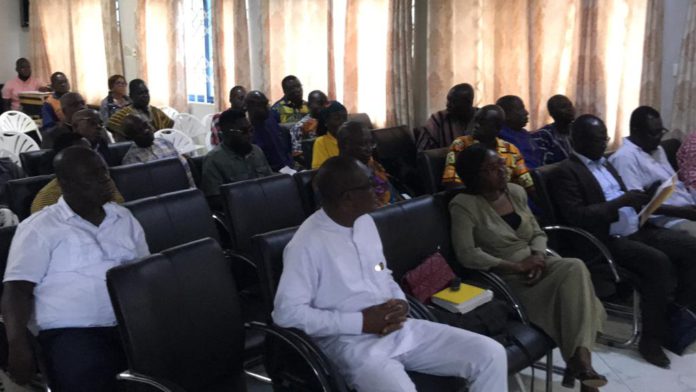 The Municipal and District Assemblies and chiefs in the Oti region have been advised to engage professionals in building plans.
President of Ghana Institute of Architects, Foster Osae-Akonnor made this appeal at a workshop at Dambai to mark its 60th anniversary.
He said there was a need for authorities in the region to ensure that building plans were designed by professionals to stop the collapse of buildings in the country.
According to him, the region has no single architect making most of the buildings not well planned and executed.
He noted that, the newly created regions must make sure proper building plans are laid out and not to allow hawkers to take over the streets and recreational areas.
Commenting on buildings collapsing in the country, Mr. Osae-Akonnor blamed landowners for not engaging professionals.
He noted that, proper supervision of construction projects will ensure safety of lives and properties.
Oti Regional Minister, Dr. Josuah Makubu, charged the Assembly and Town Planning officials to supervise building plans they approved for individuals to ensure they build according to specification.
ALSO READ: