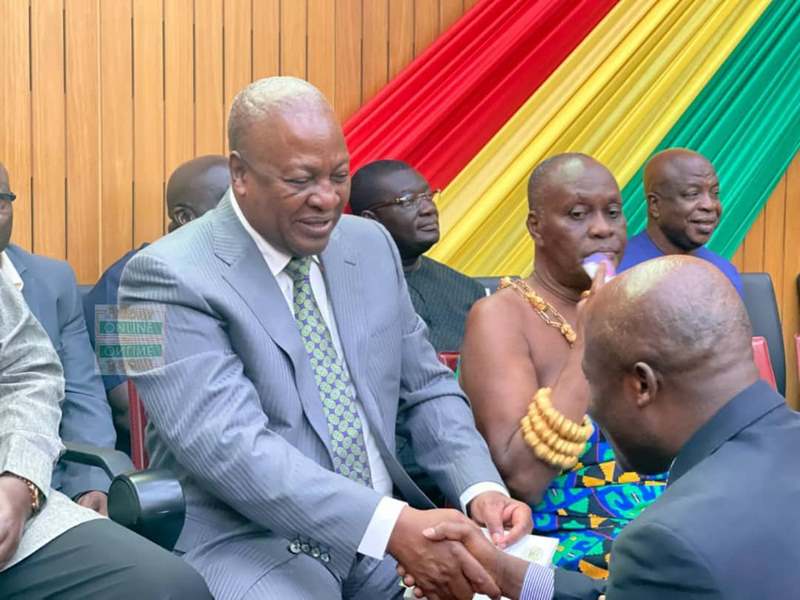 Former President John Mahama on Wednesday appeared in Parliament for the 2023 State of the Nations Address (SONA).
The address, delivered by President Nana Akufo-Addo, also saw former President John Kufuor, former First Lady, Nana Konadu Agyemang-Rawlings, among others in attendance.
Mr Mahama's presence was, however, met with mixed reactions after years of boycott.
After the Speaker, Alban Sumana Bagbin, announced his presence while introducing dignitaries in attendance, the Minority Caucus welcomed him with a loud cheer amidst a standing ovation.
But the Majority members were heard shouting pensioner coupled with laughter.
ALSO READ:
I've spent the money, where will I get a refund? – Mahama on calls to return ex gratia
It is believed Mr Mahama's new title emerged from his own statement that he is a pensioner who has spent his money and therefore has nothing left to refund the ex-gratia paid him following calls for him to do so.