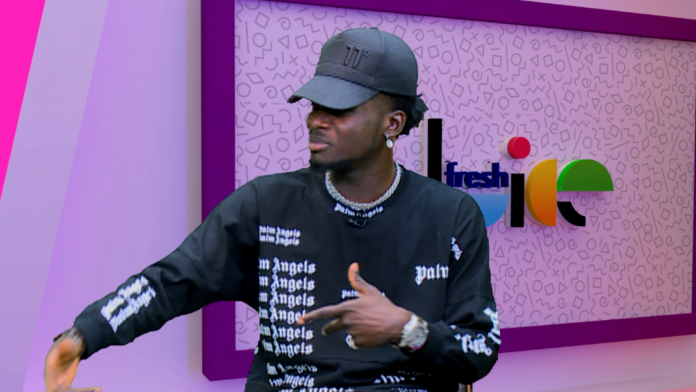 Multiple award-winning artiste, Kuami Eugene, has cleared the air on his statement that women who want to date him must have tough skin.
Speaking on Lynx TV's 'Stripped' the musician said that as an artiste, he understands that his partner may be loved. But among other things, she will face criticism and hatred from haters as well as fans who may be unhappy that he is taken.
Kuami Eugene told the host, Sika Osei that "everyone (in a relationship) wants to have one person to themselves, but if you wanna have me to yourself, it's going to take some sacrifices because people won't just allow you to."
But setting the records straight on Adom FM's Ofie Kwan So, the musician noted the statement was taken out of context.
"What I said they took it out of context I didn't mean that anyone who wants to date me must be tough enough to fight with others over me.
"I was just saying that with who I am as Kuami Eugene if you want to be my life partner of course it comes with some consequences because if you truly love me and you hear any ill news shared on the media, you cannot say you won't be hurt.
"So that tough skin that I've grown and I've been able to seal through all these controversies and everything you have to grow that tough skin too," he explained.
ALSO READ:
I used to be scared of ladies, but now… – Kuami Eugene
He maintained that he didn't say that there are a lot of women in his house.
"Just like my mum said, she's grown a tough skin because, with all the media speculations which are mostly false that she hears about them so, of course, it'll hurt her."
"So sometimes I tell her, mum you don't have to be hurt about everything because you can't stop them from saying what they want to say."