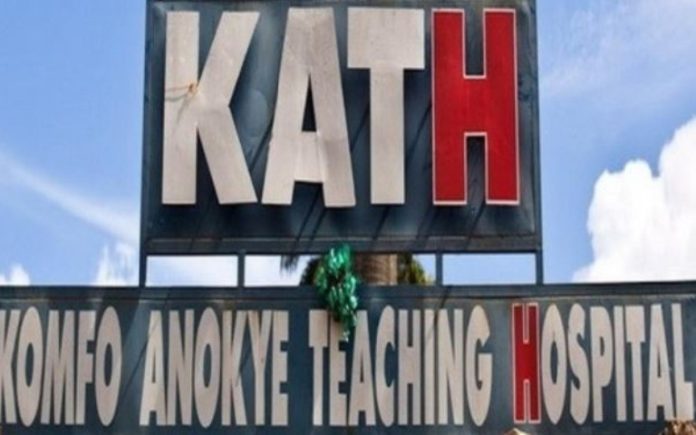 The Komfo Anokye Teaching Hospital (KATH) has started home delivery of drugs to chronic but stable patients.
The Chief Executive Officer, Professor Otchere Addai-Mensah, said this will remove the inconvenience these patients encounter in accessing medications.
He said dedicated pharmacists will be available to facilitate the process.
"Institution of courier services for the home delivery of refill medicines to chronic but stable patients. This means such patients, who will be assigned dedicated Pharmacists, will not need to come to the hospital for their medicines as they will be delivered to them at home at a reasonable fee," he said.
He made this known at the hospital's 2022 end-of-year performance review.
Momo and POS terminals
Prof. Addai-Mensah again announced the introduction of Mobile Money and Point of Sale terminals which have already proven to be a game-changer.
"For the first time in the history of the hospital, payments of hospital bills through mobile money (momo) and Point of Sale (POS) terminals have been introduced to allow patients to conveniently pay their bills without joining any queue. In just 19 days of the introduction of this service this month, over GHs100,000.00 in patients' bills have been paid through these means," he said.
Patients' satisfaction surveys
Prof. Addai-Mensah also stressed the intensification of patient surveys to assess patient satisfaction.
"Intensify the conduct of segmented patient satisfaction surveys to determine the level of patients' experiences at the various units and directorates and other ways for further improvements," he said.
'Mystery clients'
As part of efforts to improve care, Prof. Addai-Mensah revealed what he calls, 'mystery clients' who will assess care at the hospital.
"There will be the use of mystery clients to proactively determine, review and enhance the quality of care at the hospital," he said.
Retooling
Prof. Addai-Mnesah said the hospital during the period under review also continued with its heavy investment by spending an amount of over Six Million Ghana Cedis (Ghc6 Million) from its Internally Generated Funds (IGF) in the procurement of critically needed equipment and facilities.
"These sets of equipment are making a remarkable difference in the hospital's ability to provide a broader range of specialist care to the public and training of health care professionals in the country.
"Notable among the equipment that were delivered and installed during the period included ventilators, an X-Ray Digital detector, a Lamina flow cabinet, an electric tumbler dryer three Slit Lamp Biomicroscope, four Cardiac Monitors and  suction machines among others," he stated.