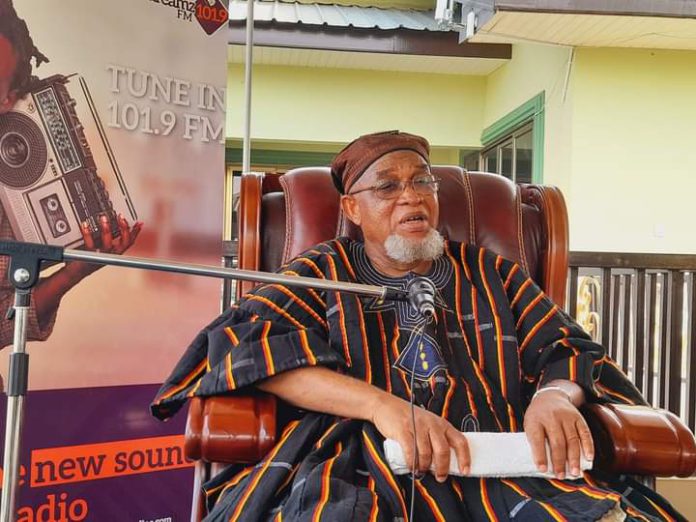 The Talensi Traditional Council has said a decision by its overlord, Tongraan Naab Kugbilsong Nanlebegtang to extend an invitation to a Bolgatanga High Court Judge was purely born out of good faith.
The Council added that contrary to reports that the invitation was meant to influence the Judge, the said gesture was premised on an existing cordial relationship between the Courts and the Council upon which some previous cases were resolved.
Two members of the Council, Naab Nyakora Maantii, Divisional Chief of Baare and Elder Richard Sunday Yinbil, the Secretary of the Council were on Friday, March 10, 2023, convicted for contempt of court when they visited the supervising High Court Judge His Lordship Justice Alexander Graham to deliver a message of invitation to him at the behest of the Paramount Chief.
The Council in a statement said, "It was an invitation extended to the respected Judge in good faith and not intended to subvert the course of justice in any manner. The council regards the incident as unfortunate".
The statement further made references to cases that were referred to the Talensi Traditional Court for resolution by the court, hence affirming an already existing cordial relationship between the judicial service and the traditional council.
"The Council appreciates and understands the independence of the judiciary in the discharge of its functions as established by law. It also recognizes the long-standing collaboration between the judiciary and Traditional Authorities in the resolution of disputes in the interest of peace and justice.
"Therefore, the Council will be the last entity to circumvent that tradition and legal practice for which reason the two members of the Council were charged and convicted for contempt of court," the statement said.
ALSO READ:
Drama in court as judge exposes Talensi Paramount Chief's secret plot
Talensi hospital: Lack of facilities hinder maternal healthcare
While recognizing that the decision by Justice Alexander Graham to grant a non-custodial sentence to the two was merciful, the council however described the development as unfortunate.
"The Council did not send the two members to go and influence His Lordship, Alexander Graham in any manner whatsoever. It was simply an invitation extended to His Lordship by the President to see how best litigation on issues concerning lands can be addressed by the Council through its Customary Land Secretariat with the help of the Judge.
"The two members of the Council did not go to the court to entrap the Judge nor influence his decision on cases pending before him since neither the Council as a body nor the Tongraan Kugbilsong Nanlebegtang, its President is a party to any land case pending in the High Court or any other court in the region".