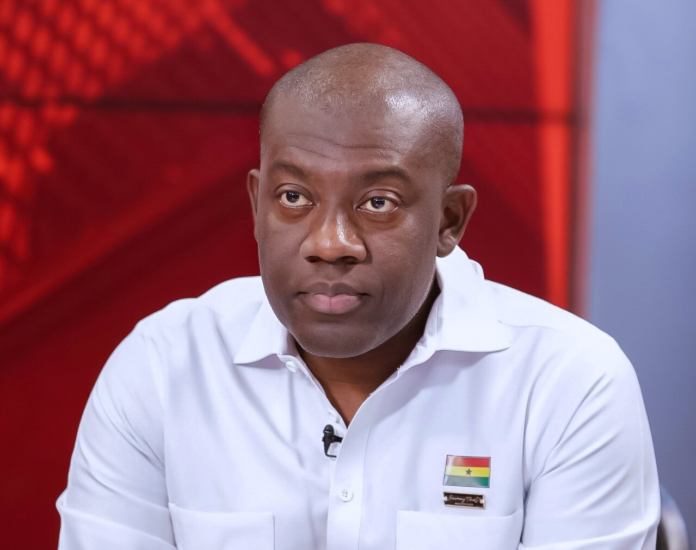 The management of the Information Ministry has said the GH¢151,500 covid-19 risk allowance was paid to call centre operators and critical staff.
In a statement addressed to external auditors, the Ministry stressed it served as an information dissemination hub on Covid-19 and offered assistance and guidance in the fight.
These beneficiaries, therefore, were personnel drawn from the Ghana Health Service and other emergency services to run the state-of-the-art National Information Contact Centre (NICC) as a 24/7 Covid-19 Call Centre was set up.
Aside from this, the Ministry noted it set up a 24-hour information desk at the Digital Centre.
"It would also be recalled that during the lockdown period, most staff of MDAs were made to sit at home as a way of curbing the spread of the disease whilst staff of the Ministry of Information were required to come to work by virtue of the special assignment given to the ministry by the President when he directed that the Ministry of Information should be the lead in risk communication and community engagement," the response dated December 14, 2022, read in parts.
The explanation comes on the back of the audit of Covid-19 transactions for the period March 2020 to June 2022.
The development reportedly ensued in 2020 during the lockdown at the height of the coronavirus pandemic in Ghana and the payments without approval.
The Auditor-General, Johnson Akuamoah Asiedu, has therefore directed that the Ministry refunds the sum of ¢151,500.00.
READ ALSO:
Information Ministry paid itself ¢151k as Covid-19 allowance for working during lockdown – Auditor-General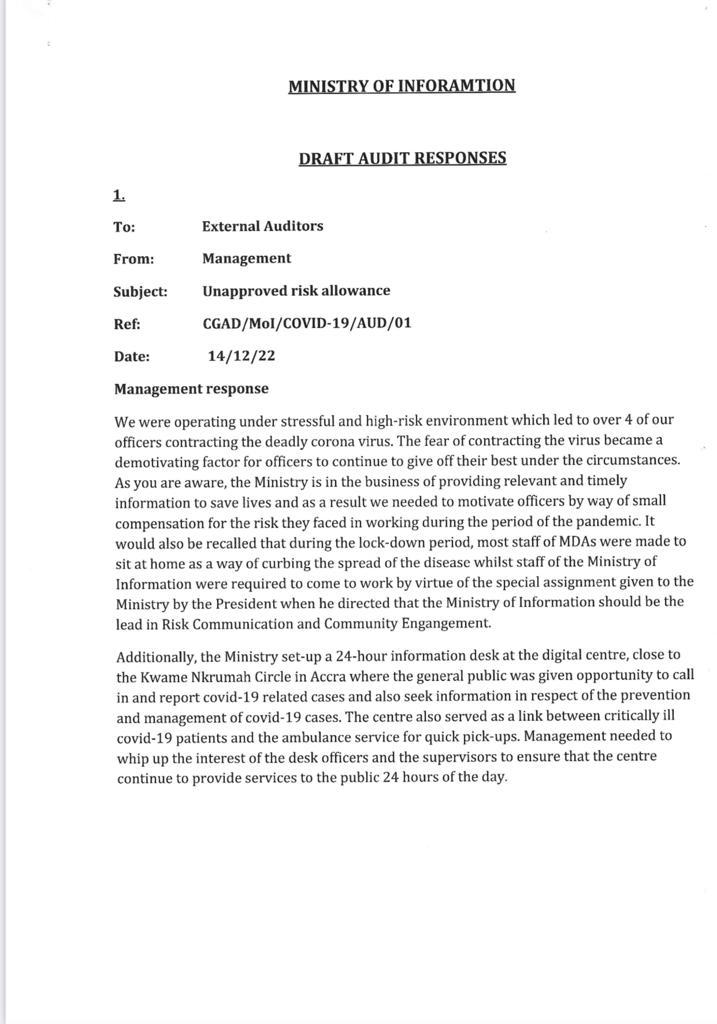 But the Ministry has said its staff was operating under a stressful and high-risk environment due to which four officials contracted the disease.
"The fear of contracting the virus became a demotivating factor for officers to continue to give off their best under the circumstances.
"As you are aware, the ministry is in the business of providing relevant and timely information to save lives and as a result, we needed to motivate officers by way of small compensation for the risk they faced in working during the period of the pandemic," it added.