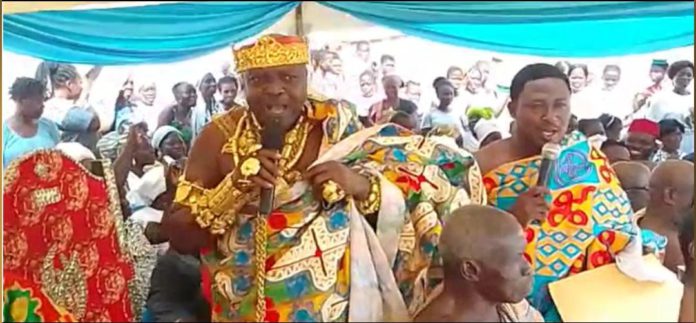 Gay right activist, Davis Mac Lyalla, who fell from Palanquin during his installation as Chief of Yamoransa in the Central Region, says she is unperturbed about the rising controversy surrounding his latest feat.
The Nigerian-born Ghanaian and British citizen was installed Development Chief by the Nkusukum Traditional Council.
However, he fell from the palanquin while he was being hoisted about as part of rituals to familiarize with his subjects, as captured in a trending video.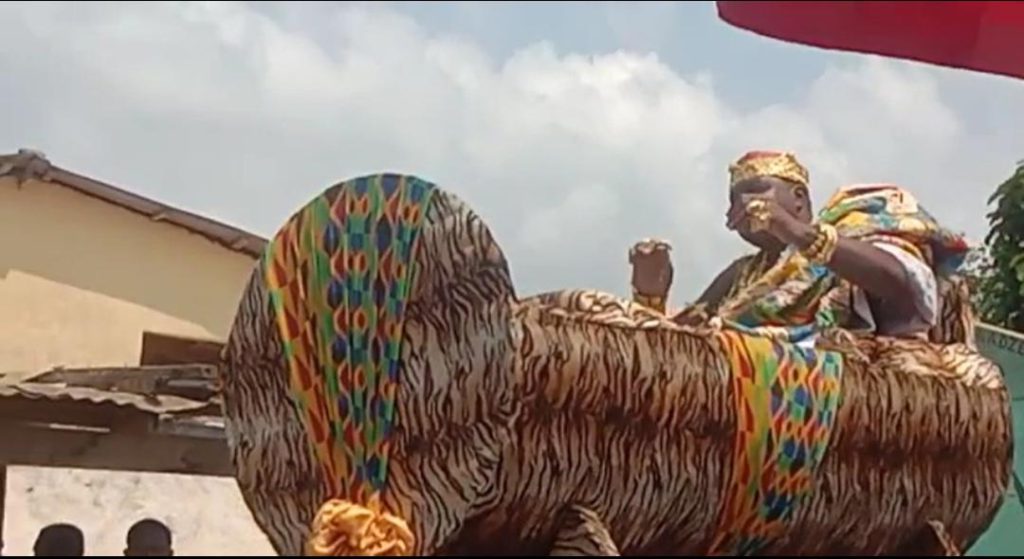 Per Akan tradition, it is a bad omen for a chief to fall off a palanquin, as it signifies impending death, tragedy or an abrupt end of his reign.
This has sparked conversations that the gods have rejected Davis Mac Lyalla due to his position as an LGBTQ activist.
In reaction, the new chief said he cares less about the hullabaloo, and he will continue to fight for the rights of every human irrespective of their sexual orientation.
"I will fight for my belief till the very end no matter what it costs me. I am not a hypocrite and I will not start now to be a hypocrite. You don't need to like me but you have to respect my views. That's how it is".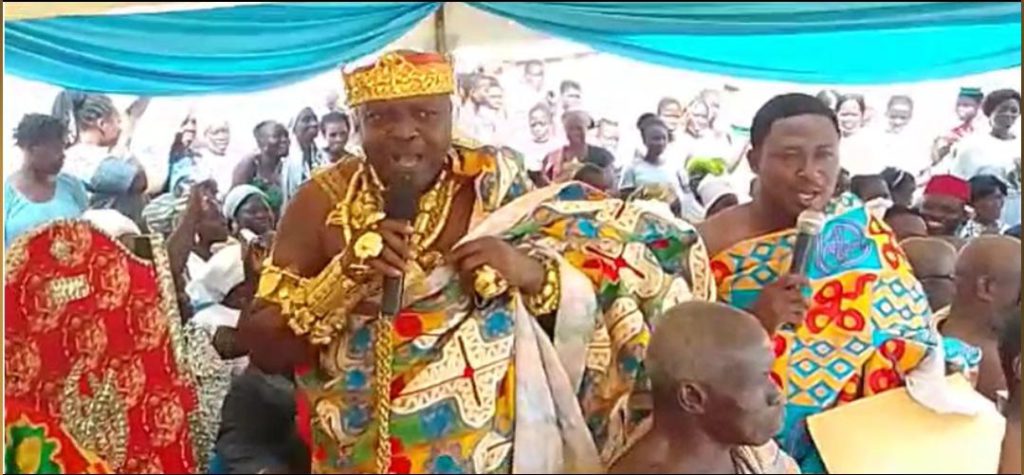 According to him, he went public about his sexuality due to the dysfunctional and increasing homophobic attitude of the anti-LGBTQ community.
In an interview with Adom News, he said he stands for human rights and nothing can stop him from practicing what he preach.
He retorted that his sexual orientation has nothing to do with his abilities to perform as a chief.
However, some subjects have expressed dissatisfaction with the traditional council for installing a gay activist as chief.
Play audio above for more: