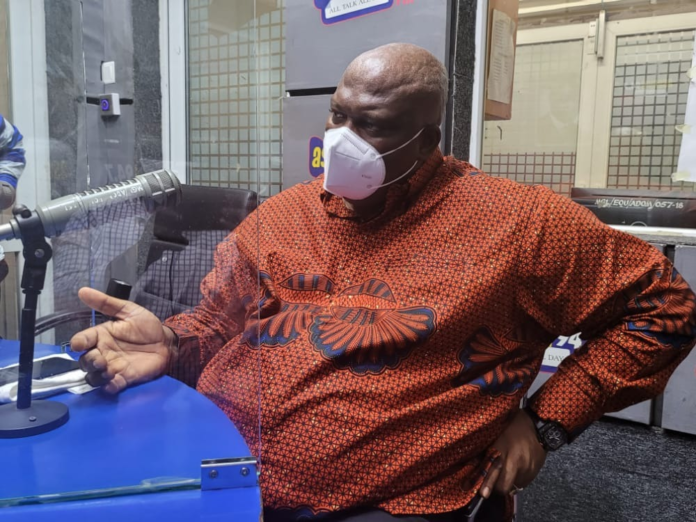 Greater Accra Regional Minister, Henry Quartey, has explained that he is not just focused on the demolition of houses.
The Ayawaso Central MP said "The 'Let's make Accra Work' agenda is not just aimed at demolition houses. No, it's about freeing spaces and creating an enabling alternative environment for people to do business.
"People say I like demolition but that's not the case."
He explained on Adom TV's Badwam that the plan is Abossey-Okai spare parts dealers should move to Afienya with shops and state-of-the-art facilities.
 "It's like the Abossey-Okai traders think I want to move them. But how can I evacuate the people at Abossey-Okai if we've not found an alternative place for them? So this arrangement can take like five years."
Addressing the feud between himself and the former Agbogbloshie onion sellers, he said he was received well by the Dominase onion sellers the last time he visited them.
"I went with the Central Regional Minister and the reception was good."
ALSO READ:
Abossey Okai, Kokompe spare parts dealers to be relocated
After almost a year of moving to their new place, they shared some challenges he would relay to the Central Regional Minister.
For the welfare of the Adjen Kotoko onion sellers, he stated that they were also facing some challenges which are yet to be resolved.
"For the Adjen Kotoko onion sellers, there are some issues that are yet to be resolved."
He suggested unity and togetherness will help the system work in Ghana.