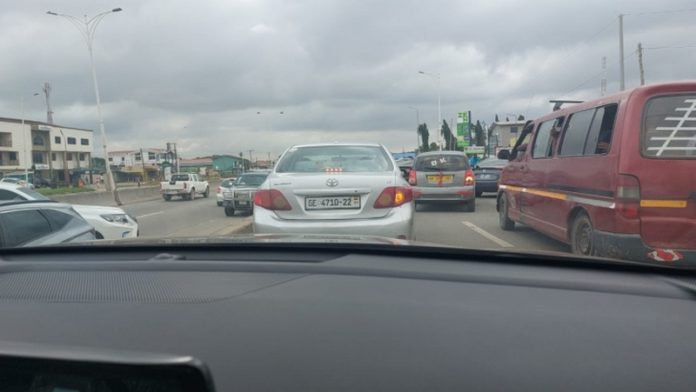 Vehicles along the Nsawam road in Accra, that is from Pokuase to Achimota on the N6 highway have been affected by a heavy gridlock on the stretch on Wednesday morning.
The unusual heavy traffic gridlock this morning is causing frustration and delays for commuters who are plying that stretch from home to work.
This main N6 Highway links Nsawam in the Eastern Region to Accra through the Pokuase-Achimota stretch.
As of 9:30 am, the gridlock was still very heavy, creating confusion in the area.
Indications were that, the landlady of the wood village along that stretch is evicting the wood sellers with police presence.
But the wood sellers are not ready to move.
They are therefore protesting the eviction with the explanation that they have no where to go.
This protest has extended unto the highway causing the gridlock on the N6 Highway that connects Nsawam in the Eastern Region to Accra.