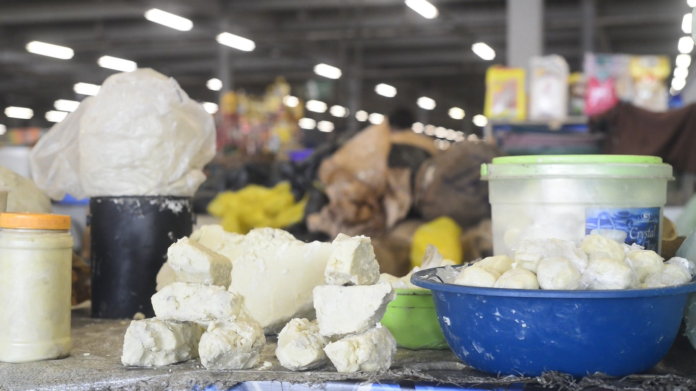 The demand for shea butter is on the increase on the Kumasi market, mainly driven by the harmattan season.
Traders, however, say they are unable to cash-in on the high demand due to limited supply of the commodity.
They point to unbridled foreign merchants who buy in bulk at prices the local traders cannot compete with.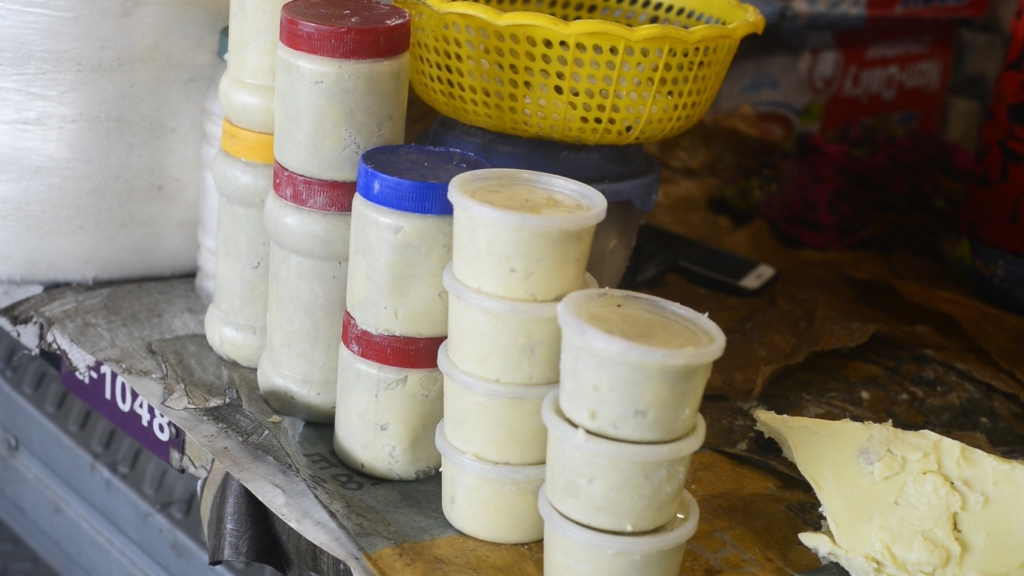 The Ghana Meteorological Agency (GMA) has predicted intense dry conditions in the coming weeks that may prevail until February. 
These dry weather conditions may be characterized by cloudless skies, and hot days across most parts of the country. 
These conditions leave people with dry and cracked lips, and skin, and an intense paleness. 
In this harmattan season, Shea Butter, referred to as "Nkuto", is the traditional lotion and moisturizer in some Ghanaian homes, acknowledged as effective to contain the effects of the season. 
"I have been using Shea butter for my hair and body for a very long time, way before the harmattan. Just that the prices have shot up lately. The quantity I used to buy for Ghc 5 is now Ghc 10," a patron said. 
The high patronage of shea butter this season often attracts other traders to divert to dealing in the commodity. 
Some traders in Kumasi have, however, decried the low supplies.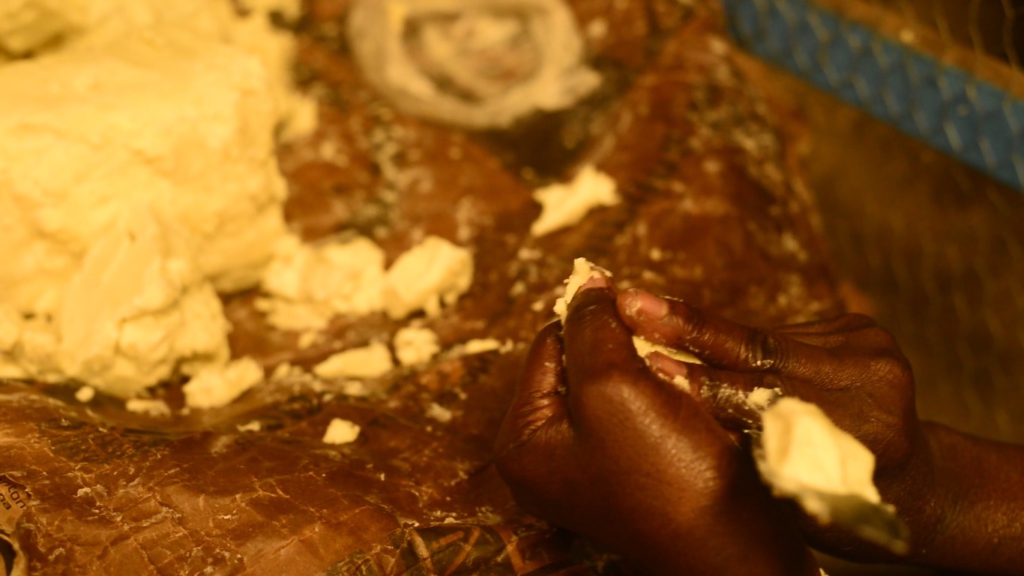 Beatrice Kakari joined the business due to the high demand. She is worried her distributor sells to the highest bidders.
" I used to sell pampers until I realized the profits my colleagues who sell shea butter were getting. So I diverted. The prices have shot up lately and it's because some Chinese merchants have hijacked the shea butter trade from the production sites. And they buy the products without even negotiating. So our suppliers only give to those they can get high profits from," she said. 
Ajara tells LuvNews her prices have shot up to over 200% to meet up her capital. 
She reveals the foreign merchants buy raw unprocessed shea butter products, leaving finite leftovers to be processed for sale to local traders.  
Her shelf is empty unlike previous seasons. 
"The Chinese merchants have destroyed our business. They buy the raw materials, the leaves, and the shea butter itself. I now have to sell the unit for Ghc 2 for Ghc 5 now, because i get limited supplies. Our distributors now give us a few quantity they get from gathering small quantities from the production site. My shelf would have been full by now," she bemoaned. 
Serina Seidu laments the high prices are affecting her returns. 
"Prices were reasonable previously. But now the 3 units I used to sell for Ghc 2 are Ghc 5. And I am not getting enough of my profit. This favours only petty traders," she started. 
The traders have appealed to the government to take bold measures to secure the local shea butter business.  
Shea butter is an ivory-colored fat that softens and hydrates the skin and protects it from damage from the environment.