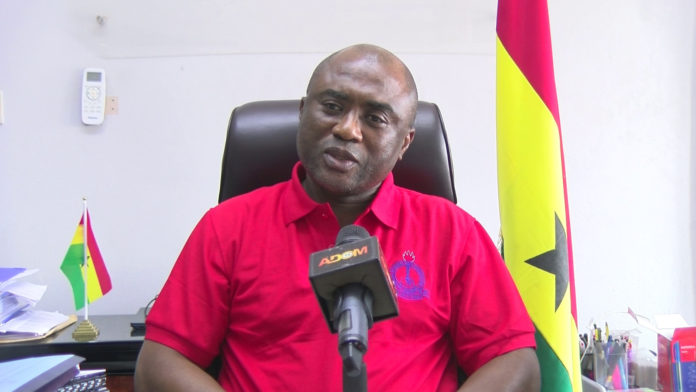 The Ghana National Association of Teachers (GNAT) has fought off claims its staff were involved in the school placement exposé.
The Union has stated it cannot in any way accept the claims as it casts them in a bad light.
This comes after the Public Relations Officer of the Education Ministry, Kwasi Kwarteng, revealed that janitors and security personnel who were captured as middlemen in the investigative documentary by The Fourth Estate are not employees of the Education Ministry but of the GNAT Hostel.
He made this revelation while contributing to discussions on Joy FM's Super Morning Show on Monday.
"It was not the cleaner of the Ministry. What the Ministry did was, it rented a private facility at GNAT Hostel and used as a resolution centre," he said.
But speaking to Adom News, the General Secretary of GNAT, Thomas Musah, said the statement cannot be correct.
Mr Musah has, therefore, challenged the Education Ministry and Ghana Education Service (GES) to publish the full report on the matter.
ALSO READ:
Cleaner in school placement exposé works at GNAT Hostel – GES PRO
School placement exposé: 8 persons arrested
Education Minister clears air on his 'involvement' in placement scandal
He also asked the Education Minister, Dr Yaw Osei Adutwum and GES Director General, Eric Nkansah to call Mr Kwarteng to order and reprimand him over his comments.
Mr Musah lamented such acts of Mr Kwarteng were becoming one too many and it was therefore about time he is put in the right place.