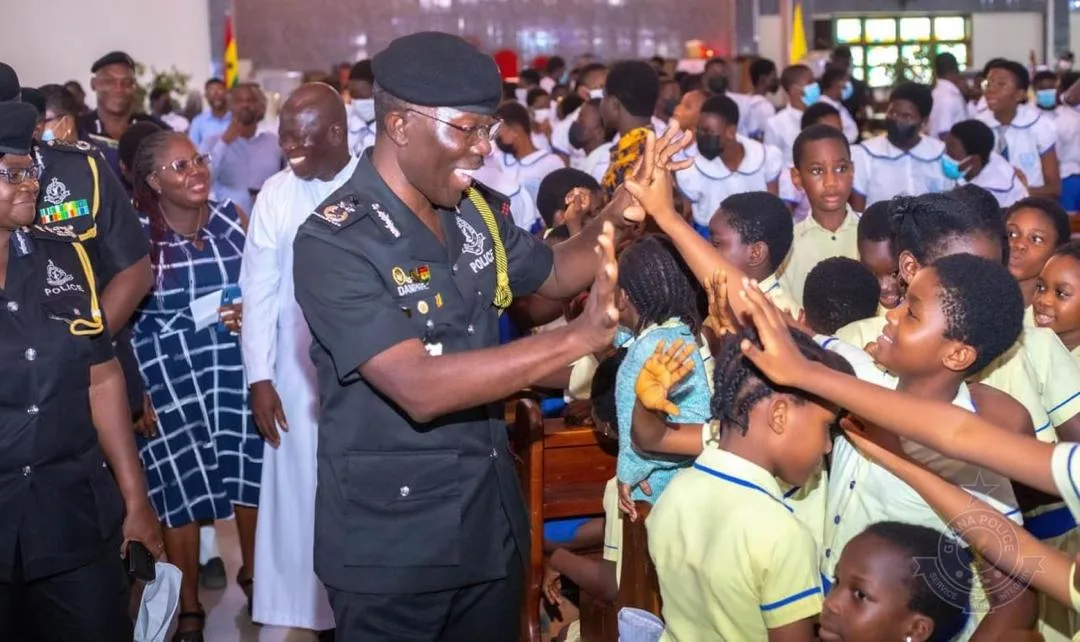 The leadership of the Ghana Police Service on Tuesday, 19th September 2023, paid a visit to the pupils and staff of St. John the Evangelist Catholic School, Adenta, Accra, as part of the 'Snatch Them Young Policing Initiative' dubbed 'STYPI'.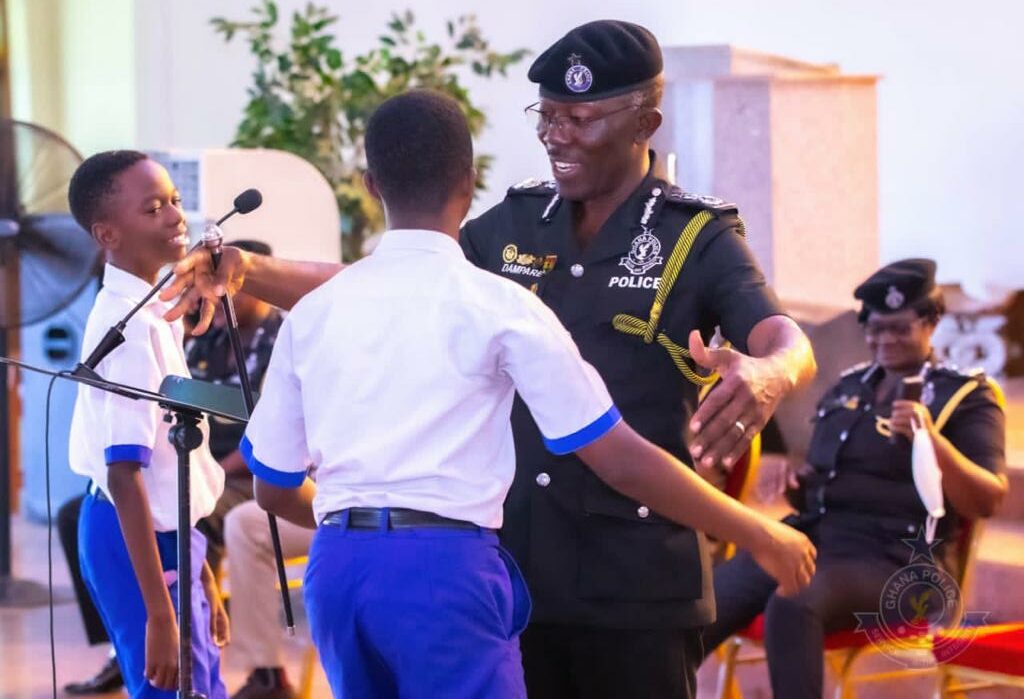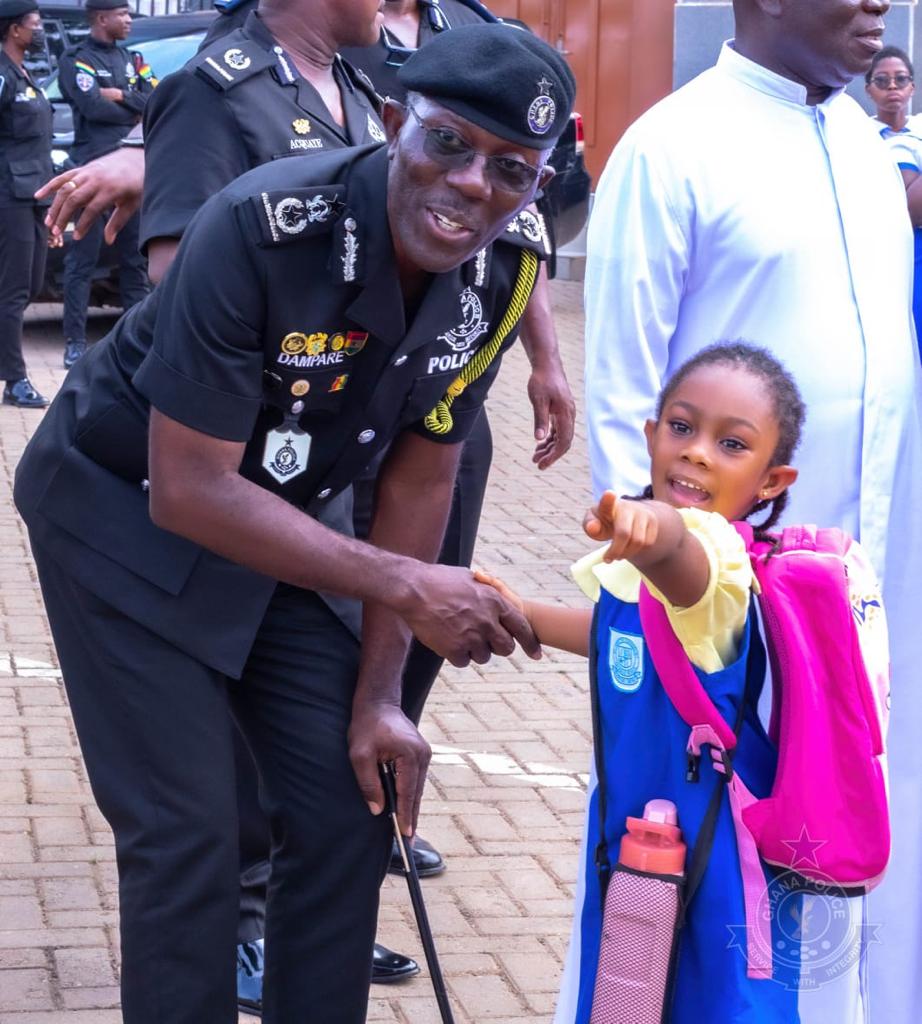 During their visit, the Inspector General of Police (IGP), Dr. George Akuffo Dampare and his team engaged the pupils in an open dialogue on the role of the Police in society, and their responsibilities as young people in ensuring a safer environment for all.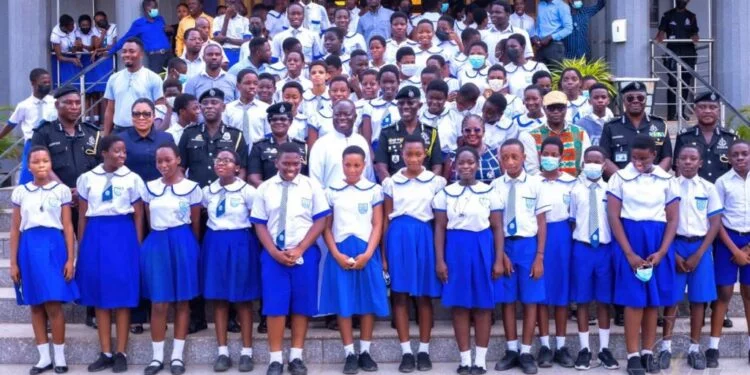 The IGP emphasized the importance of the "Snatch Them Young Policing Initiative" as a programme which aims to make pupils and the younger generation comfortable with the Police and see them as their allies and partners in ensuring the safety of their communities.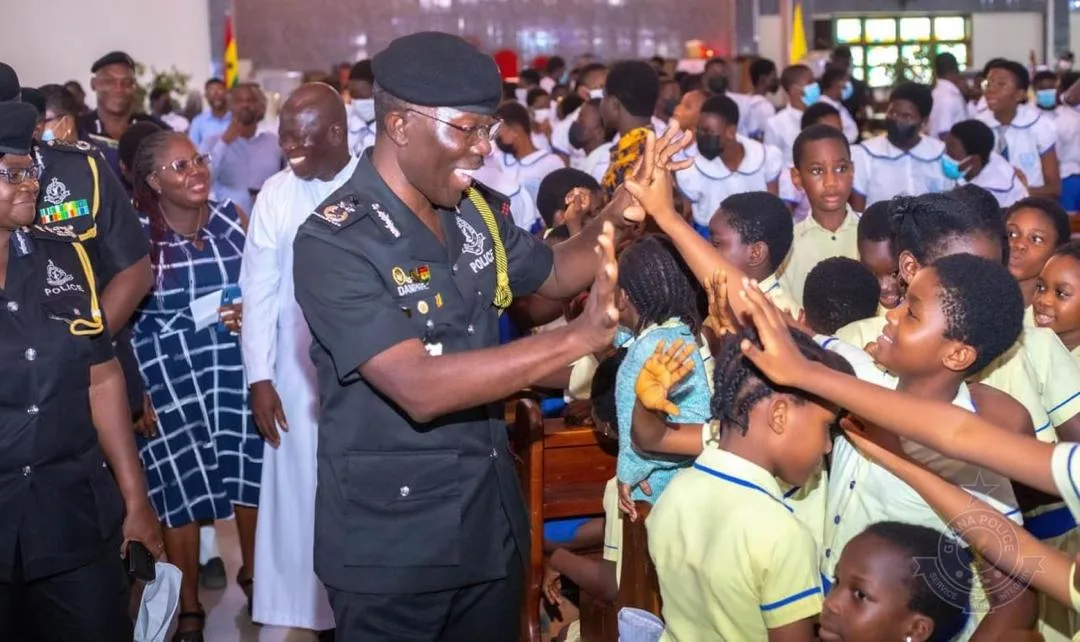 He further added, that the initiative represents a significant step towards building a safer and more trusting society, whilst laying the foundation for mutual respect between the Police and the citizenry regardless of their age.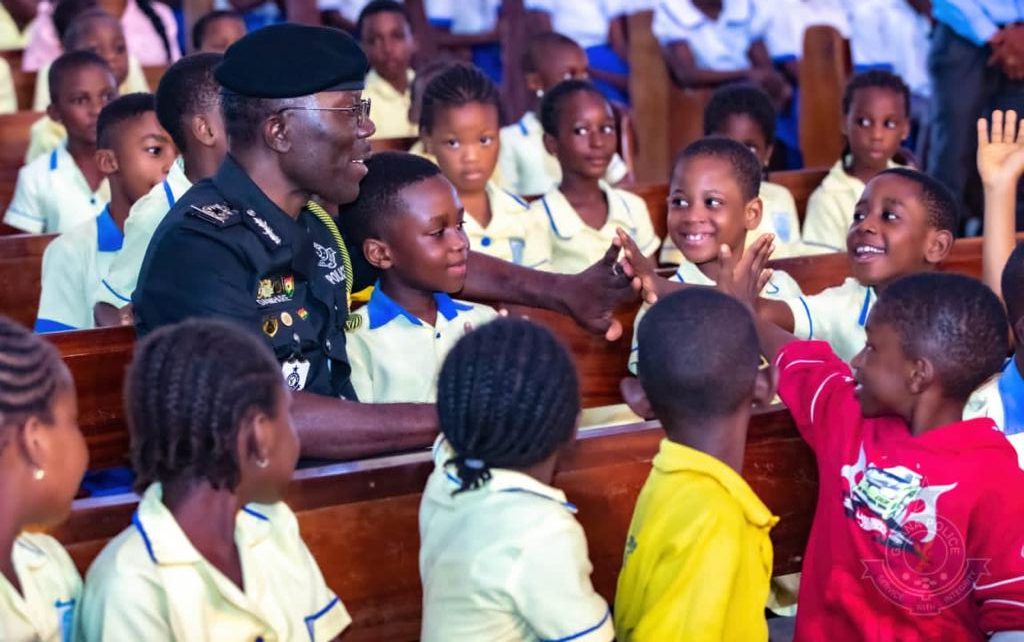 STYPI is expected to expand its reach to schools and communities across the country, with a focus on nurturing positive relationships between the Police and the nation's youth.