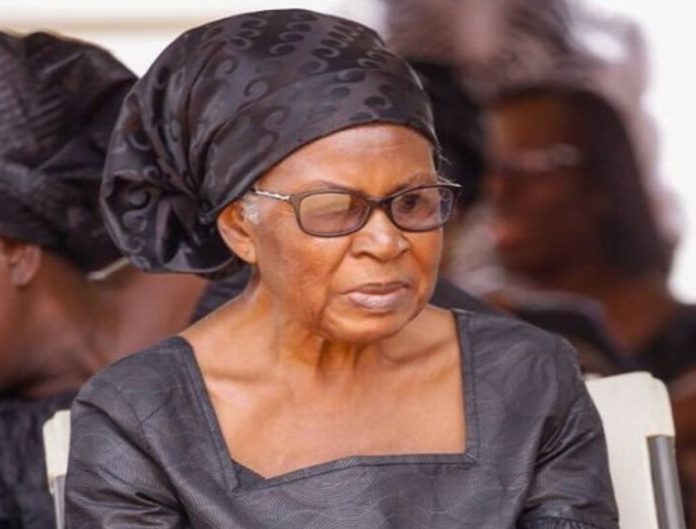 President Nana Addo Dankwa Akufo-Addo has directed that the nation's flag across the country and at diplomatic missions should fly at half-mast in honour of the late former First Lady, Theresa Kufuor.
This directive is expected to start on Monday, October 2 to Sunday, October 8, 2023.
The former First Lady passed away on Sunday, October 1 at her home after battling a prolonged illness. She was aged 87.
A statement issued by the Information Minister, Oppong Nkrumah noted "This is in tribute to former First Lady Mrs. Theresa Kufuor, who passed away on the of October 2023."
According to the statement, Mrs. Kufuor lived a life of compassion, unwavering dedication, and selfless service to the people of Ghana."
"We extend our heartfelt condolences to President J.A. Kufuor and the family as we collectively mourn the loss of a remarkable woman who touched the hearts of many," it added.
Below is the full statement