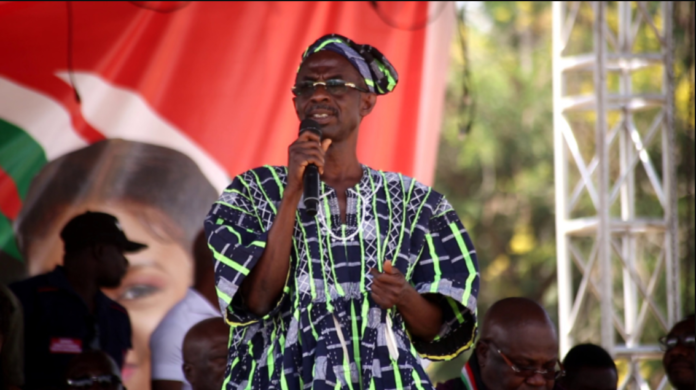 Newly elected chairman of the opposition National Democratic Congress, Johnson Asiedu Nketia, continues to receive congratulatory messages for his victory.
The latest to do so are his course mates at the Class of 2017 Master of Science in Defence & International Politics (MDIP) at the Ghana Armed Forces Command & Staff College (GAFCSC).
In the Daily Graphic of Tuesday, January 10, 2022, the group, per an advertiser's announcement, pats Mr Nketia on the back for winning the post, as 'it was expected'.
The message, as terse as can be expected, is however accompanied by a hilarious image – a literal representation of his very popular alias, General Mosquito.
Rather than his photograph, the image is composed of a slender mosquito, and opens with the exclamations Congratulations! Congratulations! along with a popular quote of John Greenleaf Whittier – The smile of God is victory.