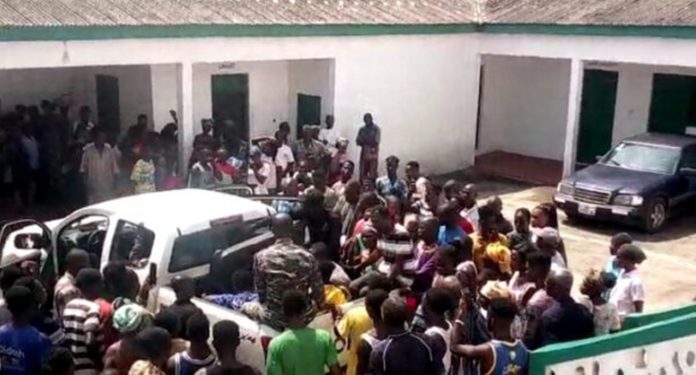 Four suspected kidnappers have been arrested at Abirem in the Ekumfi District of the Central Region.
They were carrying sharp cutlasses, hoes, and other weapons on them.
Speaking in the interview, the Youth Leader of the Abirem community, Tweneboah Koduah, said he was returning from his farm when he heard a noise of some children screaming "they are killing."
He then rushed to the bush and made several phone calls to get support from the town in order to rescue the children, all male aged 12 to 15 years.
He mobilised the youth in the Community which led to the arrest of the four suspects.
They were conveyed to the chief's palace and handed over to police while an investigation has been launched.
The suspects are currently at the Ekumfi Esiohyia police station assisting police with investigation.
Meanwhile, the children who had been missing for three days have been sent to their parents.