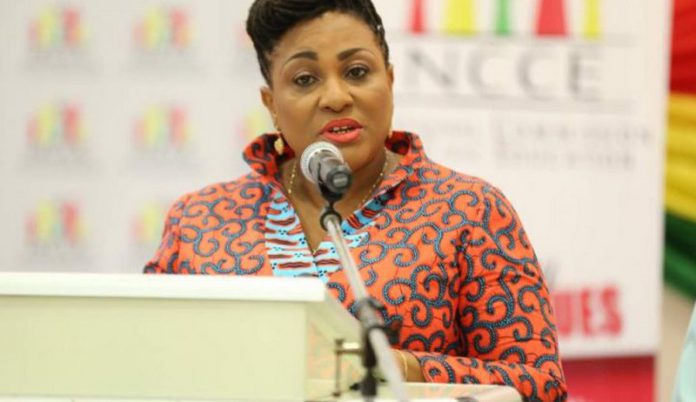 Former Chairperson of the National Commission for Civic Education (NCCE), Josephine Nkrumah, has reportedly received threats on her life by a Facebook user.
Madam Nkrumah, who is the Economic Community Of West African States (ECOWAS) Ambassador to Liberia, has reported to the authorities in the country.
In a letter to the Liberian justice ministry, Ms Nkrumah said the user, identified as Carson, posted on Facebook urging the Monrovia mayor to send her "down six feet".
The user claimed the move would draw the international community's attention to the insecurity in Liberia.
Ms Nkrumah told the Liberian authorities that the comment was considered a "grave threat" to her life and the staff of the ECOWAS mission in the country.
Monrovia City Mayor Jefferson Koijee has blamed his political opponents for spreading misinformation ahead of October elections.