An early morning fire outbreak has destroyed kiosks, offices and spare parts shop at Tudu in the Central Business District of Accra.
The fire, which started around 4:30 am, razed down the kiosks reported to be the home of some residents as well as animals on sale.
Inhabitants were said to be sleeping when the fire started, however, no casualties were recorded.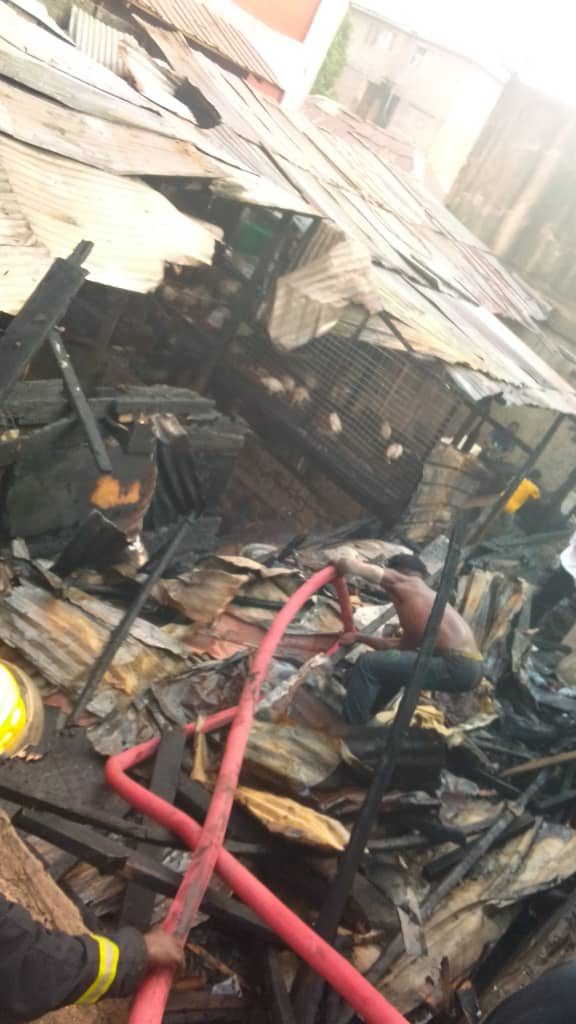 The blaze extended to some adjoining offices and spare part shops, but the timely intervention salvaged the situation.
Personnel of the Ghana National Fire Service (GNFS) arrived within the shortest possible time to quench the fire.
However, items and an undisclosed sum of money were lost in the fire.
This would be the fifth fire incident in just three days in 2023.
Consequently, the GNFS has admonished the general public to be extra careful after 624 fire cases were recorded in just December 2022.
The service believes the weather, coupled with negligence and lack of proper fire management are major causes of the recorded cases.