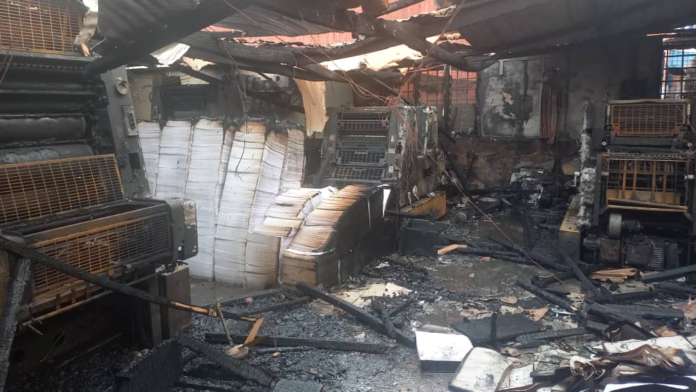 Valuable documents being printed by Minipack printing press at Kokomlemle, Accra were destroyed by fire on Tuesday, January 3, 2023.
The fire, which started at about midday, is suspected to have been caused by power fluctuation.
All printing machines, five in all, plus other equipment have been burnt.
The Ghana National Fire Service was called to the scene after smoke was seen coming out from the press.
The owner of the facility, who was distraught, noted that he had lost about a million cedis.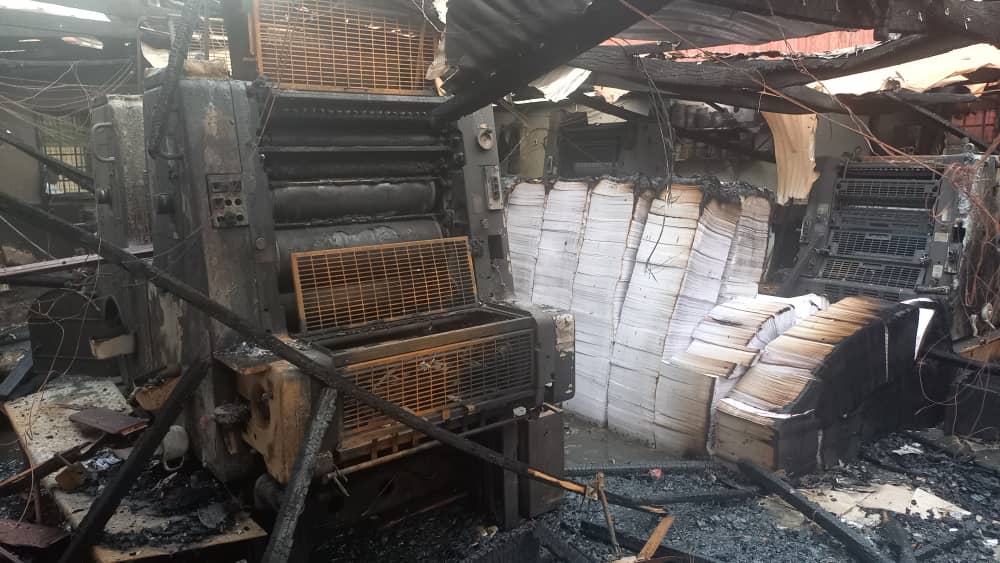 The Fire Service said over 226 of those cases were recorded in a week – between December 25 and December 31.
The Service is urging Ghanaians to be cautious, especially in this harmattan weather.