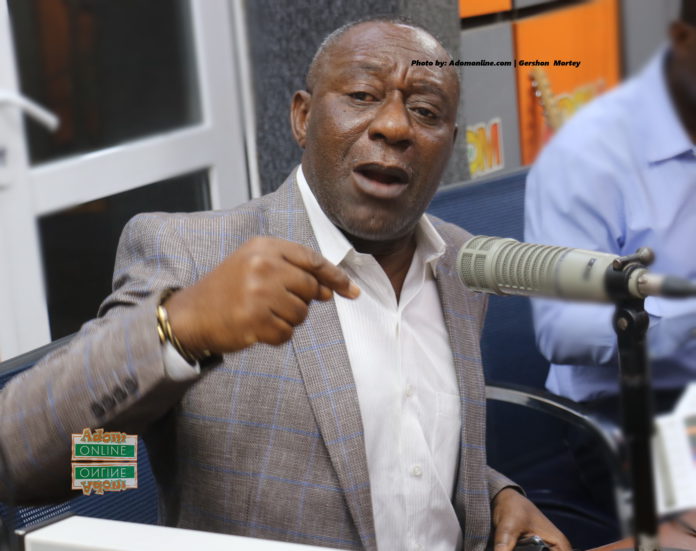 Executive Director for the Environmental Protection Agency, Henry Kwabena Kokofu, has stated that the recent change in climate is mainly caused by human activities.
He explained that the weather condition in the forest zones is better than that in the industrial zones.
"Where there are trees and ventilation, there is high air quality. In places like Accra, Tema, other big cities Kumasi, and Takoradi because of industrial activities, fumes from cars and bad activities like indiscriminate burning that cause air pollution," he said.
Dr Kokofu has advised the public to reduce activities that cause air pollution as it has adverse effects on health. 
He suggested that a reduction in the importation of used cars and increased taxes will help reduce environmental pollution.
"It will be helpful if there is a reduction in the importation of used cars. Taxes on these cars should be increased to dissuade dealers," he urged on Accra-based Neat FM.
The Ghana Meteorological Agency (GMA) has advised persons allergic to dust to wear nose masks following a surge in dry and dusty atmospheric conditions in Ghana.
ALSO READ:
Ghana Meteorological Agency gives update on hamarttan weather
Little or no rainfall is expected in these times – Meteo
The GMA in a third harmattan advisory statement on Monday, February 20, 2023, explained that on Wednesday, February 15, 2023, meteorological satellites detected dust lifted around Chad, Sudan, and Niger.
The agency further advised the public to keep hydrated, follow fire safety precautions, cover foods and water to prevent dust from settling on them, as well as wash fruits thoroughly before taking them.