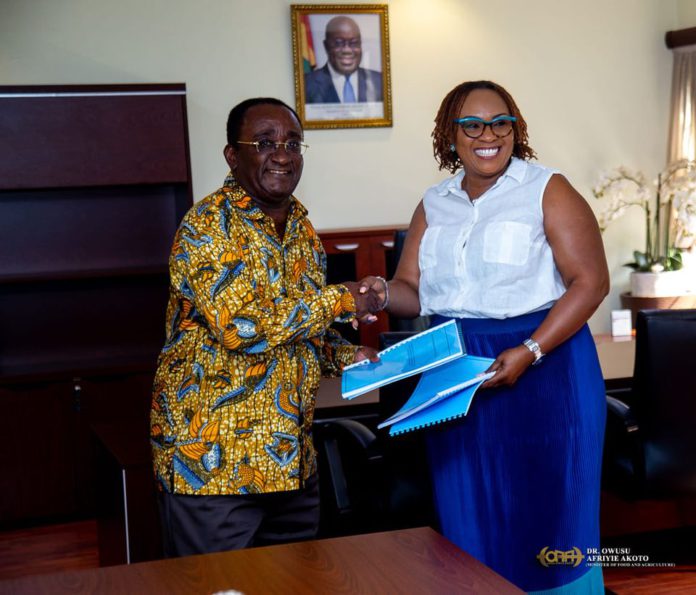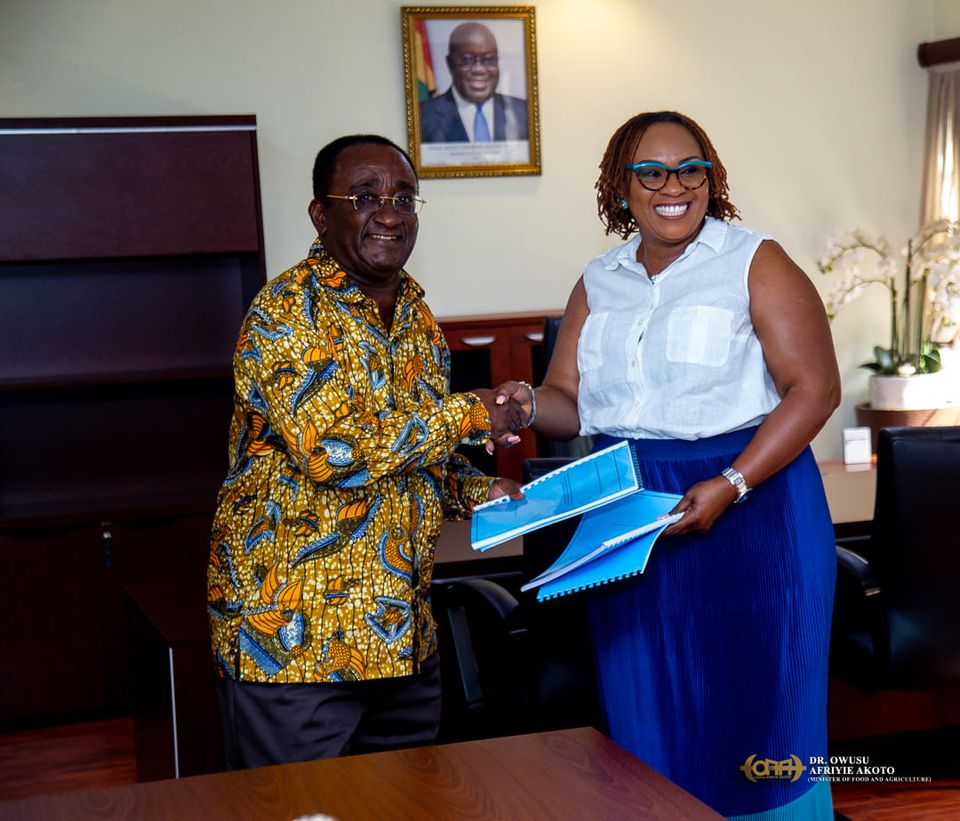 Former Agric Minister, Dr Owusu Afriyie Akoto, has officially handed over the sector to caretaker minister, Mavis Hawa Koomson.
This follows a directive from the President, Nana Akufo-Addo through his Director of Communications at the Presidency, Eugene Arhin, on the back of the former's resignation two weeks ago.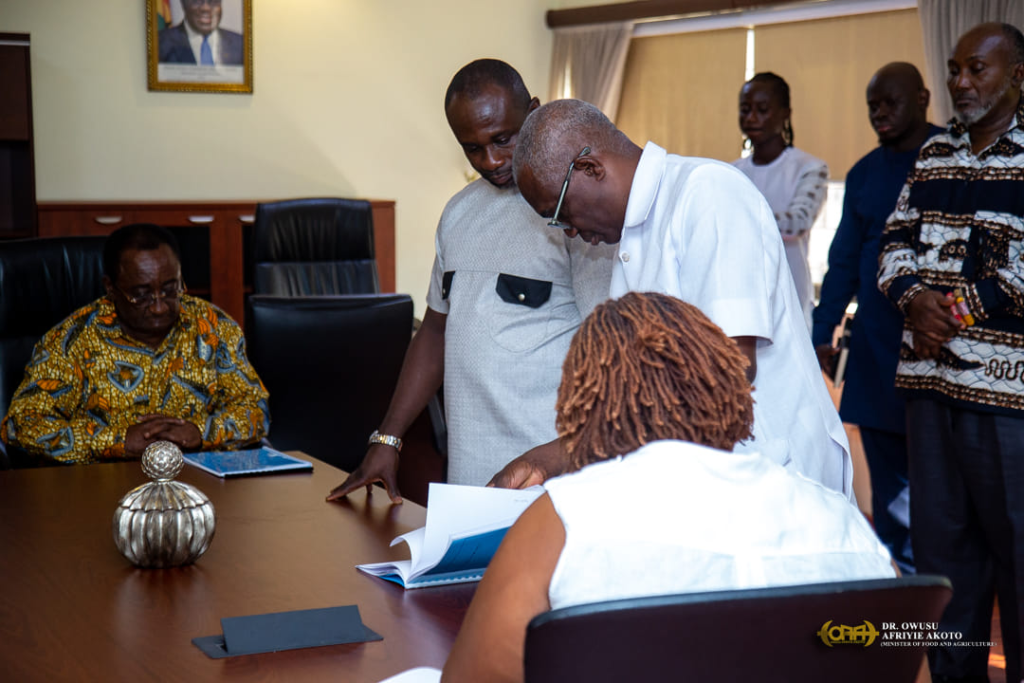 At a ceremony on Tuesday, Dr Akoto Afriyie introduced Madam Koomson to the board of directors of the Ministry.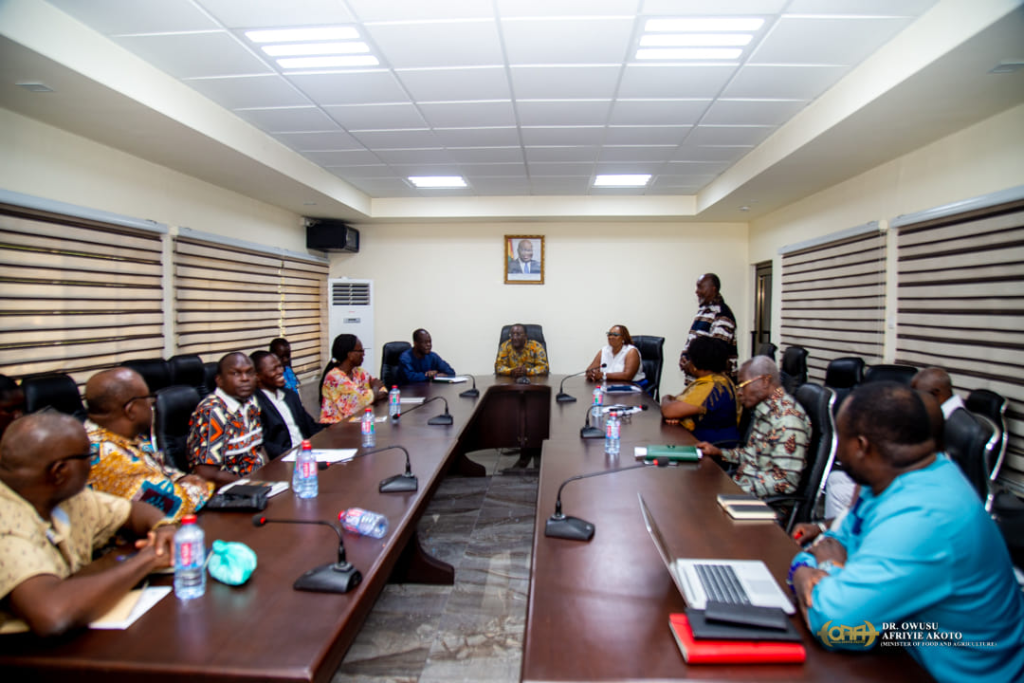 He urged them to continue with their excellent teamwork to improve productivity and achieve organizational goals as he wished Madam Koomson well in her new role.
Hawa Koomson, who is the Minister for Fisheries and Aquaculture, will act as a caretaker until a substantive minister is appointed by the President.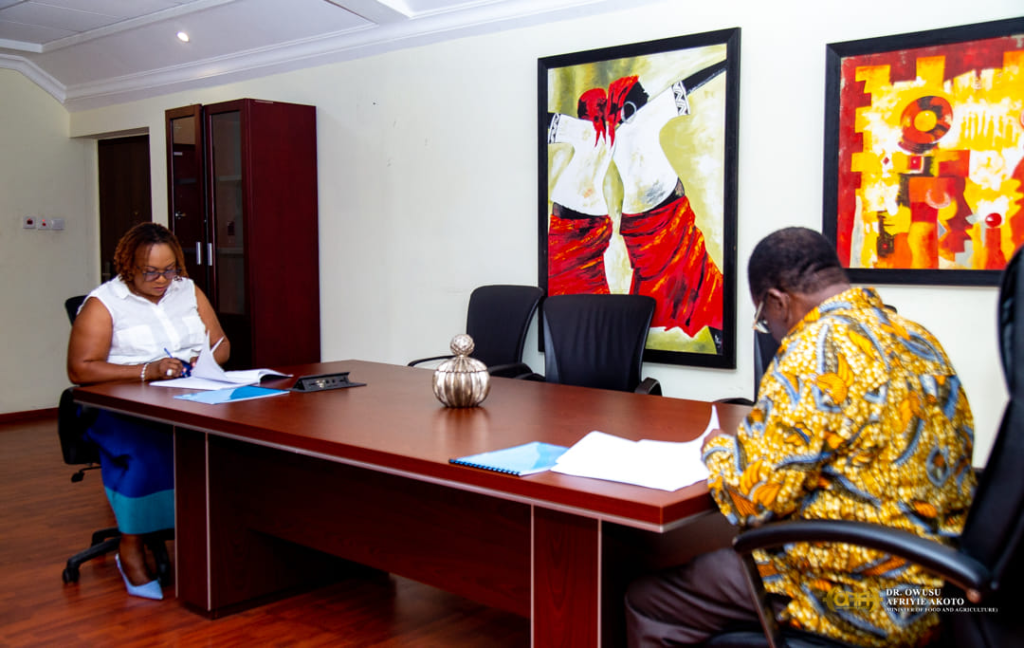 The former Minister of Trade and Industry submitted his resignation letter to the President on Friday, January 6, 2023, and formally declared his intention to contest the NPP flagbearership race.
ALSO READ:
Agric Minister Dr Owusu Afriyie Akoto resigns
Hawa Koomson takes over Agric Ministry
He announced he will pick the form when nominations are opened by the party.