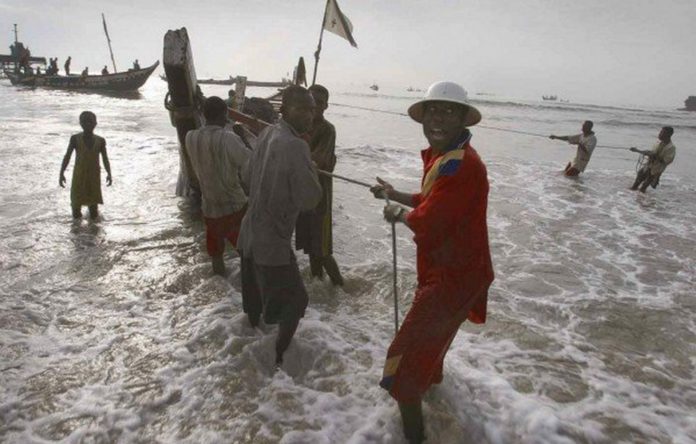 Deputy Minister for Fisheries and Aquaculture Development, Moses Anim has urged fishermen and other stakeholders to turn a deaf ear to former President Mahama's promise to exempt artisanal fishermen from the closed season.
To him, Mahama's statement is out of desperation for votes.
"The Former President's statement is worrying as it affects governance. Because after putting measures in place for the nation's progress, he tries to drag everything backwards because he wants votes.
"Food security is not only about today. The future generations must also benefit. So there are ways of ensuring that enough fish is preserved for the future," he said.
Interacting with NDC supporters at Elmina, the flagbearer aspirant said the closed season has brought untold hardship on the artisanal fishers making them extremely vulnerable in the harsh economic conditions under the Akufo-Addo administration.
He said the activities of these groups of fishers do not play a role in the issue of dwindling fish stock in the country, hence will be exempted.
But Mr Anim has explained that, the fishing closed season is necessary as it helps preserve fishery resources.
"Closed season is one of managing the resources, the fishing resources sustainably. So closed season is a law. If anyone says he will stop the closed season, he has to amend the law.
"I'm pleading with Ghanaians, chief fishermen, fisher folks, and other stakeholders, we have engaged and educated on the closed season and its benefits," he advised.
He went on, "I'm pleading with the former President to allow us to do what can withstand the test of time and that will bring productivity in this country.
ALSO READ:
"Today we import fish but what we're doing is middle to long-term that'll help. In July we will begin the closed season, so we urge fishermen to comply as they promised after our engagement."