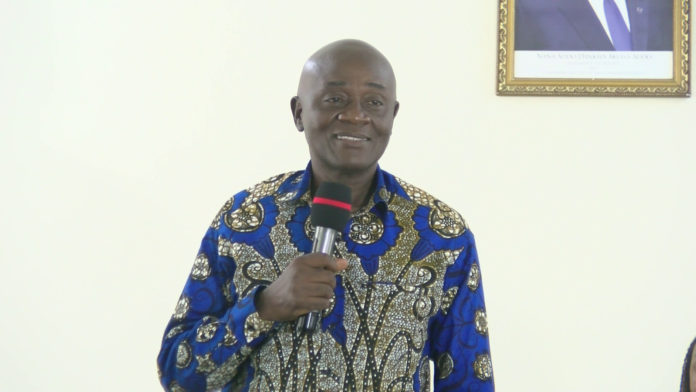 Local Government Minister, Dan Botwe has criticised Metropolitan, Municipal, and District Assemblies for their failure to drive development in their respective areas.
Expressing his frustration, Mr. Botwe questioned the continued prevalence of uncleanliness in Ghana despite the authority wielded by the Assemblies, urging them to take decisive action.
He minced no words as he addressed the staff of Awutu Senya East during the sod-cutting ceremony for the Ghana Secondary Cities Support Programme.
He challenged the Assemblies, stating unequivocally, "You have no excuse to make your assemblies dirty." The minister expressed bewilderment at the persistent uncleanliness in the country and emphasized the need for the assemblies to enforce bye-laws to address the issue.
Highlighting the unique role of those working within the local government space, Minister Botwe underscored that, they are integral to the entire governance and government architecture.
He cited the District Assembly Act, which grants significant powers to the assemblies, emphasizing that these powers should be wielded effectively for the betterment of the communities they serve.
Minister Botwe urged the assembly workers to take proactive measures, reminding them of their authority granted by the bye-laws. He stressed the importance of applying these bye-laws to address challenges and ensure the development of their respective areas.
Meanwhile, Member of Parliament for Awutu Senya East, Mavis Hawa Koomson, appealed to the Local Government Ministry to elevate the municipality to metropolitan status.
Citing the municipality's population figures and other criteria, Hawa Koomson argued that, the area had met the requirements necessary for declaration as a metropolis, as indicated by the latest population census.