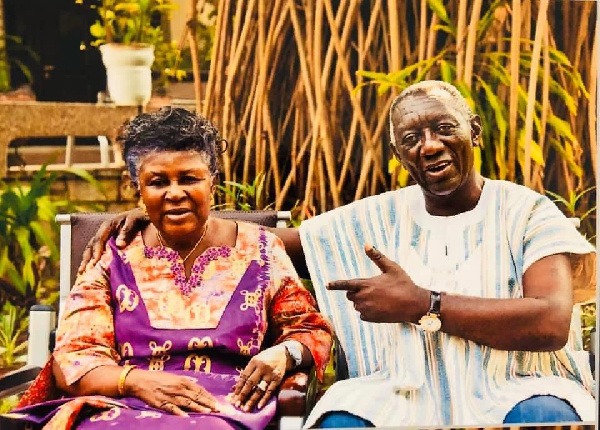 Former President John Agyekum Kufuor is said to be keeping soul and body together following the death of his wife, Theresa Aba Kufuor.
His aide, Dr Kwabena Osei-Adubofour, who disclosed this in an interview with Adom News, said the statesman was really hit by the death.
"The death happened yesterday late in the afternoon, and the old man [Kufuor] did not take it lightly at all because it was a shock to him. But this morning, I have seen that he has recovered from the shock," he said.
Mr. Osei-Adubofour noted that, the former President has accepted that death is inevitable and part of humanity.
"But you know, he is old enough to understand death, and normally when people come to inform us about the bereavement of other people, he keeps on saying death is a journey everyone will embark on so he has accepted it" the aide assured.
On the late former First Lady's health, Dr Osei-Adubofour said "she had four nurses taking care of her 24/7. She would have been 88 on October 25, 2023," he revealed.
Meanwhile, he has appealed to all Ghanaians to keep the former President in their prayers for him to be able to wither the storm.
ALSO READ: