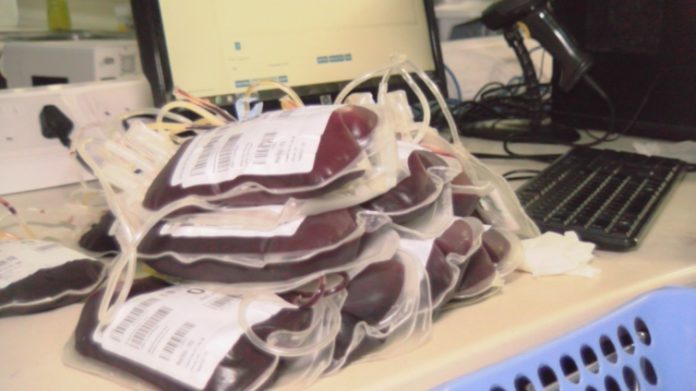 The national blood bank received only 169,435 units of blood, far lower than the annual stock requirement of 330,000 units, the 2022 Performance Review Report of the National Blood Service (NBS) has indicated.
The report said 24 per cent of the total was voluntarily donated while the remaining were family replacements.
It was, indeed, a decrease on the 2021 figures, which had shown an improvement after the previous year of decline due to the COVID-19 pandemic.
From 156,453 collected in 2020, the units of blood increased to 173,938 in 2021 before the decline in 2022.
The Ministry of Health and the National Blood Service said the situation could have serious implications on healthcare delivery and emergencies.
Performance review 
At the annual performance review in Accra yesterday, a Deputy Minister of Health, Tina Mensah, charged the NBS to find innovative ways of increasing its voluntary blood donor base to improve health outcomes.
The meeting brought together key stakeholders of blood services, collection, distribution and use to take stock of the 2022 performance.
She also charged the service to ensure that 100 per cent of the blood collected was voluntarily donated.
She said increasing voluntary blood donations was a more sustainable way of ensuring adequate stock all year round.
"There is still a huge burden of the need for increased access to safe blood and blood products for healthcare delivery; a major challenge, which affects thousands of people daily in various health facilities across the country," she said.
She also recommended that effort should be put in to protect voluntary donors and ensure patient safety during emergencies.
Greater goal
The Chief Executive Officer (CEO) of the NBS, Dr Shirley Owusu-Ofori, called on partners and stakeholders to commit themselves to ensure the greater goal of 100 per cent voluntary unpaid blood donation through determination, partnerships and innovations. 
ALSO READ:
'Blood Contractor' expose' leads to discovery of blood sale syndicate at Ridge Hospital
The time to act is now – GAMLS demands Governing Board for National…
She urged allied health institutions and agencies to consider supporting the blood service to promote voluntary blood donation.
"This will obviously create the atmosphere and culture of voluntary blood donation among the general public," she said.
She said the blood service was constrained by inadequate logistics, essential equipment and finances, among others. 
Dr Owusu-Ofori urged allied health industry, the Ministry of Health and stakeholders to promote regular blood donation and to support the blood service in collecting blood.
She also commended the management and staff of the NBS for ensuring constant safe blood supplies to patients, facilities and hospitals despite the challenges.