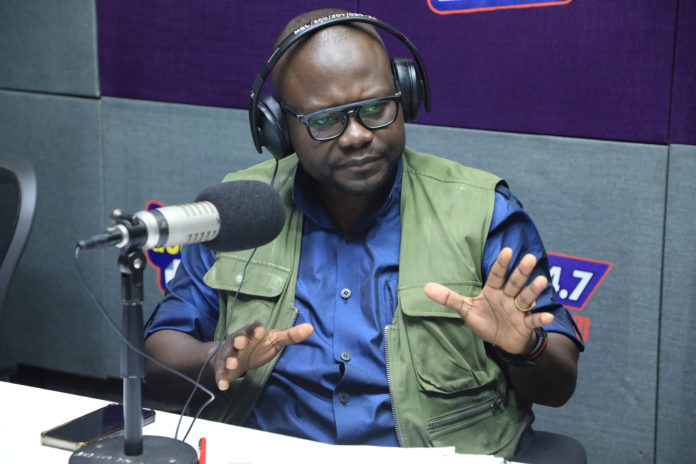 The Works and Housing Minister, Francis Asenso-Boakye has distanced himself from the supposed attempted sale of the official residence of the Speaker of Parliament, Alban Bagbin.
During a breakfast forum on Monday, November 20, the Speaker revealed that his official residence was almost sold to a private developer.
Although he did not name those behind the attempted sale, he said the property would have been re-registered to the private developer had the Lands Commission not identified the building.
Mr Asenso-Boakye, in an interview with JoyNews' Emefa Apawu, indicated that the Works and Housing Ministry is not aware of any such sale.
According to him, "the said property [Speaker's official residence] is not under the management of Works and Housing, and as such we do not have any control of the property which therefore means that we are not in the position to sell it."
The Minister insisted that "when it comes to the sale of state lands and property, it is the duty of Lands Commission to do so and not the Ministry of Works and Housing."
Mr Asenso Boakye noted that the ministry may have to meet with the Speaker to get the full details of the supposed sale.
Meanwhile, the Minority in Parliament has called for a probe into the incident.
The South Dayi MP, Rockson-Nelson Dafeamekpor, said the issue is of national concern, and must not be pushed aside.
According to him, if the documentation had gone through, the private developer could have embarrassed the Speaker.
"This is a matter that we ought not to allow to go without being interrogated," he said.
But the Lands Commission has denied the Speaker's claims.
In a statement issued on Monday, November 20, and signed by its Ag. Executive Secretary, Benjamin Arthur, the Commission said the claim is untrue.
"The Commission wishes to state emphatically, that at no point in time was the said property sold to a private developer by the Lands Commission," the statement said.
It proceeded to provide an elaborate background as to developments on the said property since its acquisition in 1920 for government services.
ALSO READ: