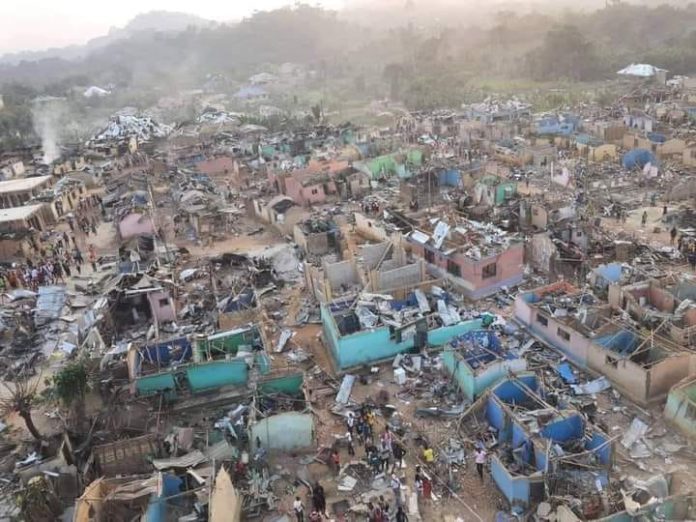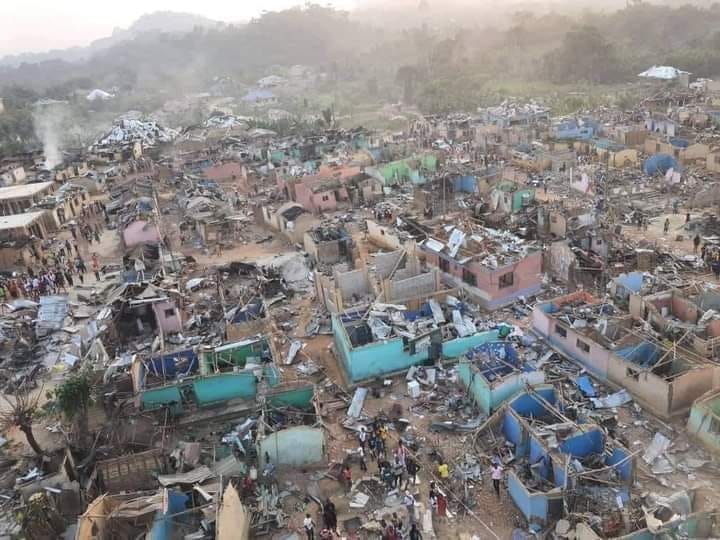 Apiate, a town between Bogoso and Bawdie in the Western Region, will from Wednesday, 18 January 2022, commemorate the first anniversary of the explosion disaster that shook their community.
The anniversary has activities by the Prestea Huni-Valley Assembly and the Apiate Disaster Relief Committee in collaboration with the Apiate community.
A cleanup exercise, will be held on Wednesday, 18 January 2023, to begin activities marking the anniversary.
This will be followed by a vigil documentary on Thursday, 19 January 2024.
On Friday, 20 January 2023, safety lecture, memorial prayer and wreath laying will take place at the relief camp, explosion site and Apiate cemetery, respectively.
There will be indoor games held at the relief site on Saturday, 21 January 2023 with the climax of the anniversary, a thanksgiving service, to be held on Sunday, 22 January 2023, at the relief site.
A total of 16 persons died in the huge explosion that occurred at Apiate.
ALSO READ:
Phase one of Appiatse community reconstruction to be completed by end of 2023
Appiatse explosion: Bagbin quotes Bible verse to console victims
About 500 persons were injured in the explosion as well, while the entire Apiate community was wiped off in the explosion that occurred on Thursday, 20 January 2022.
The explosion occurred when a truck conveying the explosives collided with a motorcycle and a third vehicle close to an electronic transformer.
The community is currently being rebuilt by government.