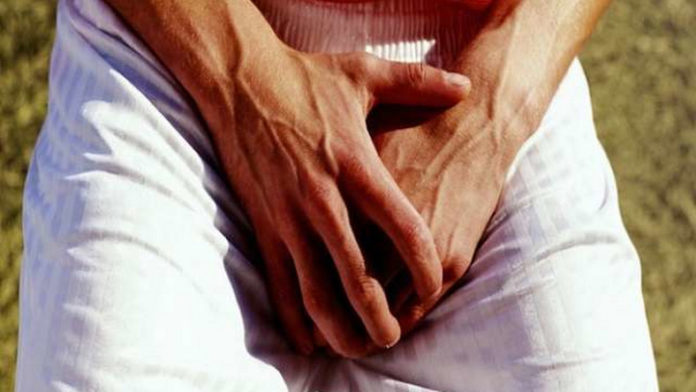 A total of 234 men died of prostate cancer in Ghana from 2013 to 2022, a report in the Journal of the West African College of Surgeons has revealed.
The report said the deaths were caused by the aggressive nature of the disease and its late diagnosis.
According to the report, clinical records of males who died of the condition at a tertiary hospital in Ghana ranged in age from 40 to 90 years.
Men between the ages of 60 and 79 recorded the highest deaths.
51.3 per cent of the 234 fatalities occurred within two years of diagnosis, 23.0 per cent died between two and five years after diagnosis, and a quarter lived for more than five years.
The report also showed that there was a slow uptake of newer treatment strategies for metastatic prostate cancer, confirming literature suggesting that blacks have poorer outcomes due to the disease's aggressive nature.
Prostate cancer (PCa) is cancer that occurs in the prostate. It is the second most frequently diagnosed cancer worldwide and the fifth leading cause of cancer death among men in 2020.
PCa is the second biggest cause of male cancer fatalities in Ghana and the most common male cancer seen at Korle Bu Teaching Hospital.
The disease may not create symptoms in its initial stages, but in its advanced state, one might experience trouble urinating, decreased force in the stream of urine, blood in urine, blood in sperm, pain in bone, weight loss without trying, and erectile dysfunction.
The disease kills only when it spreads to other parts of the body.
According to the findings, more than 80 per cent of men who died from prostate cancer had advanced illness, as evidenced by high PSA levels, a high T stage on Digital Rectal Examination (DRE), and signs of metastasis.
"43.6 per cent presented with haemoglobin levels below 10ng/dl at diagnosis. These patients had the worst outcome, with 73 per cent dying less than two years after diagnosis," it stated.
The five-year survival rate of patients who were presented with metastatic disease was 21.2 per cent.
Over 80 per cent were treated with bilateral total orchidectomy, with less than 10 per cent receiving treatment intensification with the newer generation antiandrogens or chemotherapy.
Professor James Edward Mensah, Head of the Department of Surgery, Korle-Bu Teaching Hospital and President of the Ghana Association of Urological Surgeons told the Ghana News Agency (GNA) that early reporting and diagnosis lowered disease mortality.
He said some patients sought medical attention only when they experienced urinary problems or back pain from the spread of the cancer to the bone and spinal cord.
"Some even wasted time and resources seeking care at herbal clinics where they were mismanaged for enlarged prostate (Benign Prostatic Hyperplasia) before being referred when symptoms worsened," he added.
Prof Mensah emphasised the need for early detection and appropriate intervention in improving disease outcomes.
He urged individuals to seek medical attention as soon as possible and to be aware of the risks and symptoms of prostate cancer.
The Urologist advised men at higher risk of getting the disease, including black males, and men with a family history of prostate cancer to conduct PSA blood tests and biopsy.
They should engage their doctors by age 40 and above for proper management.
There are distinct types of prostate cancer. Many patients diagnosed with the disease may not die from it.
"Currently, all treatment modalities for localized prostate cancer, including watchful waiting, active surveillance, open radical prostatectomy, brachytherapy, and external beam radiotherapy, are available in the country," he stated
Prof Mensah, however, stressed the need to train more specialized medical personnel and ensure that the necessary equipment for prostate procedures was available in all regions of the country.
ALSO READ: