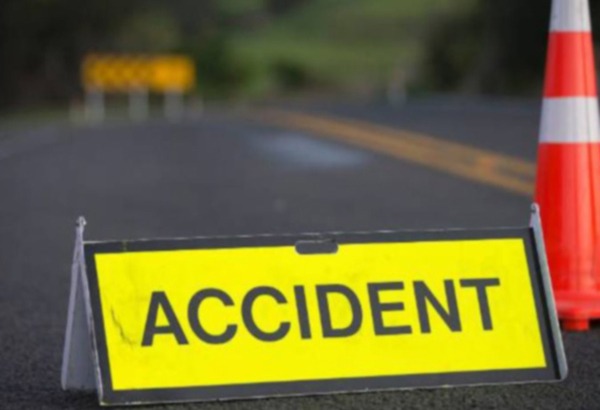 A bus belonging to Jita Academy at Brahabebome in the Obuasi East District in the Ashanti Region has injured four persons.
The school bus with registration Number GN 6929-13 crashed into a police barrier at Kwabenakwa, causing injuries to two policemen who were in the course of their duties.
An eyewitness told Adom News' Isaac Normanyo that the driver lost control of the vehicle and rammed into the barrier.
It took several minutes for the victims who were trapped under the bus to be rescued.
The eyewitness narrated that one is in critical condition and three sustained various degrees of injuries.
The police officer in critical condition has been referred to the Komfo Anokye Teaching Hospital.
The remaining victims, one aged about 15 years with a fractured arm are responding to treatment at the SDA district hospital.